Fable Legends Has Adopted A Free-To-Play Model
It's funny how 'free-to-play' has such a bad stigma. I mean, the idea is inherently a good one and gives players a huge amount of choice. The problem's been that the model has been used to hold player's wallets hostage too many times, people usually cringe at the idea.
That is why it isn't surprising to see some people up in arms about the news that Fable Legends has now adopted the model. Lionhead Studios appears to be taking a lot from the League of Legend model of rotating characters, allowing players to try all of them and then purchase the ones they like.
Here is a breakdown of how the model will work from Fable Legend's website:
So how does Fable Legends work as a free to play game?

In Fable Legends, whether you're adventuring as a Hero or smiting as a Villain, you will earn Silver to spend in-game. Everything that makes your Heroes or your creatures more powerful can be bought with the silver that you earn.

You'll also be able to buy gold with real-world money, which can then be used to purchase many of the items that are also available for Silver.

HEROES OF ALBION!

HERO ROTATION
We'll be launching Fable Legends with a wide array of unique Heroes. At any time, there will be four of these Heroes available to play for free. We will rotate the four Heroes available on free rotation, so you'll have a chance to play them all!

Any progress you make with a Hero will be saved, and you'll be able to pick up where you left off when they appear next on the free rotation. If you find a Hero you love, you can play them whenever you like by unlocking them with Silver or Gold. Once you've done that, they're yours forever.

HERO CUSTOMISATION
Albion is brimming with exciting treasure waiting to be claimed. The loot you find playing the game is yours to keep, and you'll also be able to get your hands on additional treasure with either silver or gold.

Every Hero can also be customised, and we'll have a host of interesting outfits, face variations and more available to unlock.

FOR THE VILLAINS!

CREATURES
As you progress therough the story you'll come across all manner of mischievous creatures, and you'll find that creatures are all native to specific areas of Albion. Using your silver or gold, you'll be able to gain the allegiance of creatures and use them in any quest!

TRAPS
A big part of playing the Villain is plotting new and inventive ways to entrap and destroy the Heroes. There will be many tools at your disposal, from magical healing stones to explosive mines, and you'll have the opportunity to unlock more traps using either silver or gold.
[youtube]https://www.youtube.com/watch?v=FAzpP0lSrEc[/youtube]
I'm willing to give this model the benefit of the doubt. What they are proposing works fairly well in League of Legends and I'll be interested to see if the game can shake that negative stigma that comes with the pay model.
Having said that, a lot of fans will be disappointed for sure. Fable Legends already seemed like a huge departure from the main series. This has just made another huge chasm for fans of RPG in Albion.
---
---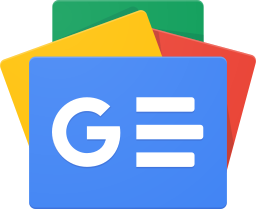 Stay up-to-date and support the site by following Bleeding Cool on Google News today!