Fanboy Wrampage: Matt Hardy And Reby Hardy Vs. Dutch Mantell In A Broken Gimmick On A Pole Match For months, WWE superstar Matt Hardy has been involved in a storied legal feud with Anthem Sports & Entertainment, the new owners of his former employer, TNA Wrestling. Hardy claims the trademark rights to his "Broken" storyline and gimmick that both helped to revitalize his career and provided one of the few bright spots during TNA's rough 2016, but Anthem claims that they are the true owners of the gimmick, since it was created while Hardy worked there. The feud has mostly been carried out in a series of epic Twitter rants by Hardy's wife, Reby Hardy, a cease and desist letter that stopped the Hardys from performing the gimmick during a stint in Ring of Honor and got one of ROH's PPVs thrown off of a satellite provider, more epic Twitter rants by Reby Hardy, some "**** that owl" t-shirts, and more epic Twitter rants by Reby Hardy.
Reby Hardy is always hard at work fighting the legal battle on Twitter. She has been presenting arguments to TNA executive and country music star Jeff Jarrett, but Jarrett, who clearly doesn't know how legal battles are supposed to work, refuses to respond.
Even when Hardy calls Jarrett's wife, ex-wife of Kurt Angle, Karen Jarrett to the witness stand.
But now the dispute has left the courtroom and entered the realm of the Fanboy Wrampage, as both Hardy and TNA official Dutch Mantell managed to work themselves into a shoot, brother, and began exchanging hostile tweets on the popular social media service.
And if that wasn't good enough for you, Matt Hardy finally joined the fray, turning this into a handicap match!
It looks like this match ends in a draw, but hopefully the judge will step in and make a decision eventually, as soon as we all figure out how to contact them on Twitter.
Fanboy Rampage was a blog by Graeme "Graham" McMillan dedicated to the funniest, most ludicrous and most inappropriate comic book back-and-forths online. McMillan has moved on now, becoming a proper journalist for the likes of The Hollywood Reporter and Wired but he gave permission to Bleeding Cool to revive his great creation. It works surprisingly well for pro wrestling, which we are now dubbing the Fanboy Wrampage.
---
---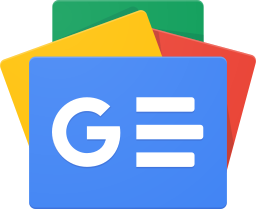 Stay up-to-date and support the site by following Bleeding Cool on Google News today!