It's still a year away, but we're just starting to learn new information about the next installment of the Fantastic Beasts series of movies, Fantastic Beasts: The Crimes of Grindelwald. We got our first cast photo, a logo, and some information about this young version of Dumbledore. Now producer David Heyman has said to Entertainment Weekly that he believes this second movie will be even better than the first.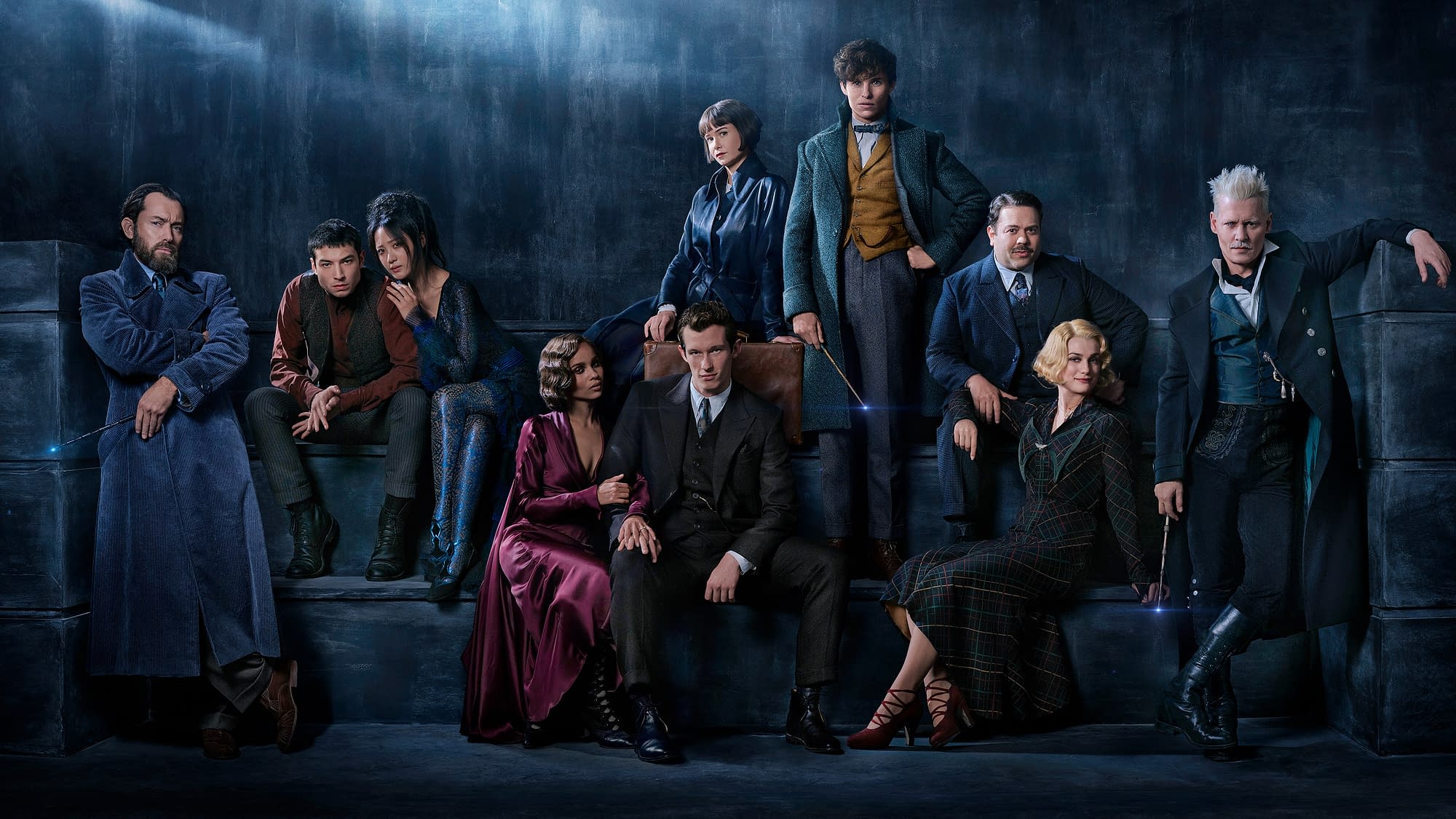 "We delve deeper into Jo's wizarding world — we're in Paris, we're in London and New York — the world is expanding," Heyman says. "As you can tell from the image, we're following quite a few characters. The new film has a very different feel than the first. It's got a thriller quality. And it's also a story about love and passion and all its forms — paternal, romantic, political. And it's just a thrilling and very fun adventure. We took all we've learned from one and just expanded that and created a richer, deeper and more thrilling film which I'm excited to be a part of."
It's not just the story that is being elevated, but also the direction by David Yates.
"Cinematically it's more dynamic. The camera is more alive and much more immersive. It has a more contemporary cinematic approach."
The first movie was generally well received and made plenty of Harry Potter fans happy, but this is the angle they wanted these movies to go in. Now we get to see Wizard Hitler during the second World War. Maybe there are multiple movies worth of story to tell here after all.
Summary: The second installment of the 'Fantastic Beasts and Where to Find Them' series, which follows the adventures of Newt Scamander.
Fantastic Beasts: The Crimes of Grindelwald, directed by David Yates, will star Eddie Redmayne, Katherine Waterston, Dan Fogler, Alison Sudol, Ezra Miller, with Jude Law and Johnny Depp. It will be released on November 16, 2018.
Enjoyed this article? Share it!