'Fast & Furious 9': Watch the First Trailer For the New Film Now!
Fast & Furious 9 just debuted its first trailer. And the amount of bombs dropped for the franchise as a whole are kinda insane. And for the Fast & Furious franchise, that is saying something. I don't know what else to say about it until after you have watched it. Feels really weird to attach this to a trailer, especially THIS trailer, but a lot of people care about this franchise. So…SPOILERS for the Fast &Furious 9 trailer below:
How insane is that??? HAN is alive? I do not know how he would be, and how it surprises me that he is, but there he is in all his glory. Fast & Furious logic abounds. I wish The Rock was still in appearing in these films so that he could square off with John Cena, but oh well. And he is playing Dom's brother??? Oh lord, that is actually really interesting. And I may be off, it has been while, did we already know Dom and Letty named their son Brian? That is so cute! How can anyone watch that trailer and NOT get so excited that you wanna run through a wall?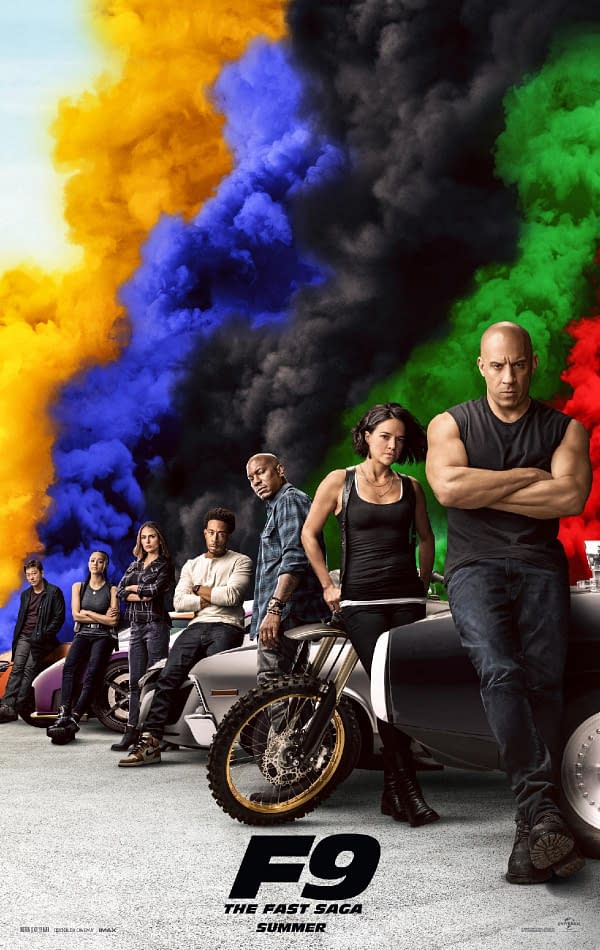 Fast & Furious 9, starring, Vin Diesel, Michelle Rodriguez, Tyrese Gibson, Chris "Ludacris" Bridges, John Cena, Jordana Brewster, Nathalie Emmanuel with Helen Mirren and Charlize Theron opens worldwide on May 22.