 The Los Angeles Times is reporting that the family of George Romero, creator of the modern-era zombie and horror film genre, has told him that the filmmaker has died at the age of 77. He passed following a brief but aggressive battle with lung cancer, according to a statement given to the Times by is producing partner, Peter Grunwald.
Romero was the co-writer on the 1968 classic film, Night of the Living Dead. The film's impact on the horror genre, and zombie films in particular went on to inspire generations of filmmakers, both in content as well as his approach to moderate-budget productions (Night having cost $114,000 to make but brought in $30,000,000 at the box office). Beyond the initial Night of the Living Dead, there were five other films in the franchise. Other films by Romero include Creepshow, Knightriders, and Creepers.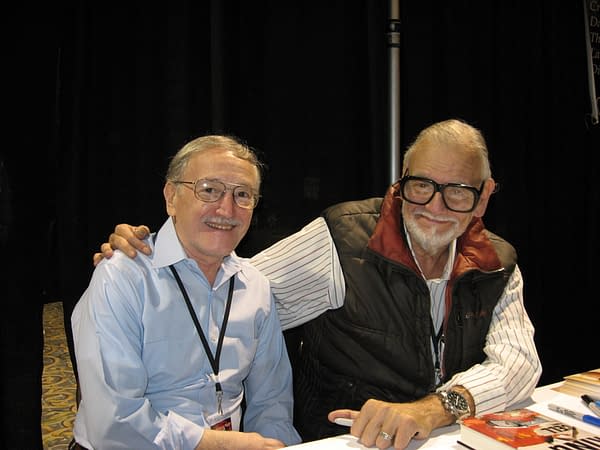 Romero is survived by his wife, Suzanne Desrocher Romero, and his daughter Tina, who were both at his bedside when he passed away.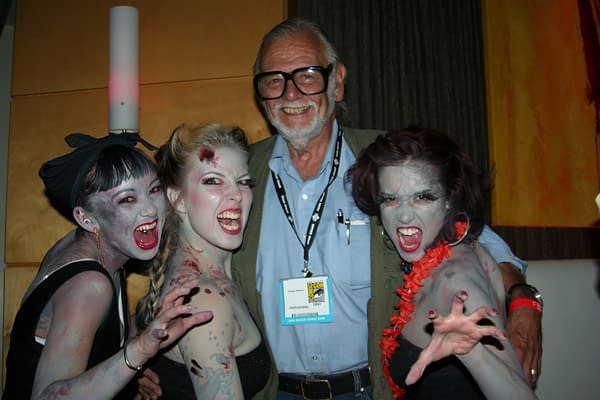 Enjoyed this article? Share it!