George R. R. Martin, Marvel Fanboy, Says "YAY" for 'Captain Marvel'
Who knew "Game of Thrones" author George R. R. Martin was a self-proclaimed Marvel fanboy? We guess it stands to reason, as he often talks about things he enjoys as far as comics, films, and tv series. Most recently, GRRM "Grandpa George" took to his Not-A-Blog to talk about Marvel Studios' current box office giant, Captain Marvel.
"Thanos is in trouble now," he says, among other observations about the film that semi-count as spoilers if you HAVEN'T SEEN THE FILM YET.
Read that? SPOILER. WARNING.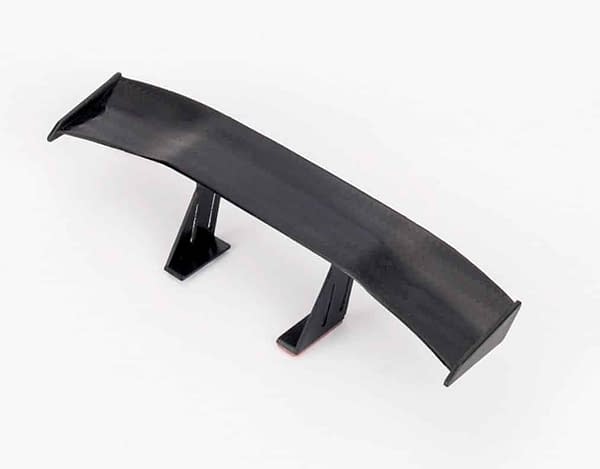 Okay, on to what GRRM said about Captain Marvel:
The newest Marvel movie, CAPTAIN MARVEL, is a lot of fun.

As an old (very very old) Marvel fanboy, I am a little saddened that they dropped the original Captain Marvel (not counting Fawcett's Big Red Cheese), the Kree warrior Mar-Vell, from the continuity. THE DEATH OF CAPTAIN MARVEL was one of Marvel's classics, way back when. Maybe that's just me, though. I am kind of a purist when it comes to adaptations.

Considered just on its own terms, the movie is hugely entertaining. I look forward to seeing how the Marvel teams uses the captain in the forthcoming Avengers movie. Once she comes fully into her powers, she is far and away the most powerful character in the MCU. She could eat Iron Man for lunch and have Thor for dessert, with a side of Dr. Strange. Thanos is in trouble now.

Be sure to stay to the very very end of the credits. The film has TWO Easter Eggs at the end, not just one. In the theatre where I saw the movie, most of the audience left after the first of those, and missed the second.
You'd think by now audiences would know to stay for the very end of the Marvel Studios film's credits, especially when they've got special directors.
Captain Marvel just passed $509 million at the global box office, and is currently in theaters worldwide. Game of Thrones returns for it's 8th and final season on HBO beginning April 14th, 2019.