James Cameron's Strange 'Avengers: Endgame' Sinking 'Titanic' Congrats
Filmmaker James Cameron had the distinction of holding the top 2 slots for highest grossing films of all time until last week. His Avatar still holds the #1 position, but Marvel Studios Avengers: Endgame sank the #2 slot holder of Titanic just last week.
Cameron took to Twitter to share this….rather strange congrats to the team over at Marvel Studios: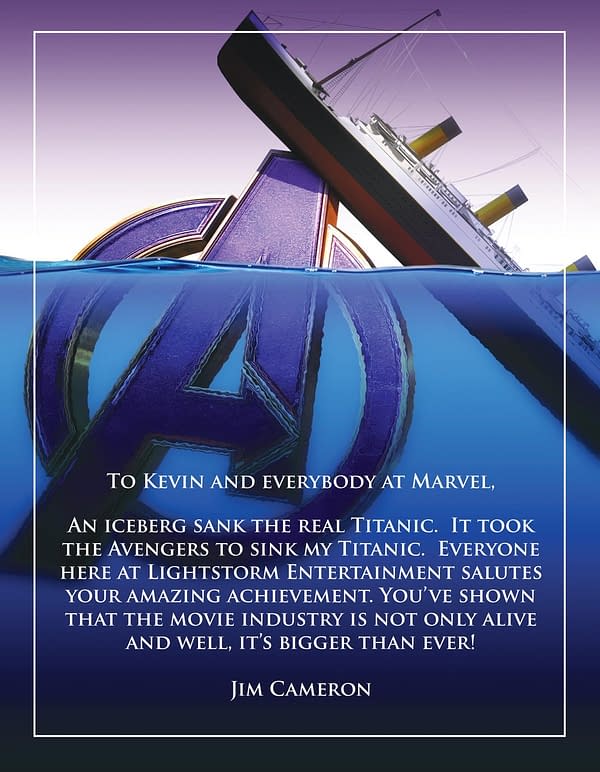 Chances are, Endgame will pass Avatar within the next two weeks to take that top spot.
The 4 additional Avatar sequels will be parceled out over the next several years, as announced by Disney earlier this week. Avatar 2 has been pushed back to December 17th of 2021, Avatar 3 on December 22nd of 2023, Avatar 4 on December 19th 2025, and Avatar 5 on December 17th 2027. These will trade off every-other-year with Star Wars titles.
There were also 8 additional Marvel Studios releases given dates, you can see those here.
We'll of course let you know when Avengers: Endgame passes Avatar.