"Joker": NYPD to Increase Police Presence at Screenings in New York City
Early this week, the New York Police Department declared that they would station extra officers at theatres screening Joker this opening weekend. This is in reaction to fears that the movie might incite unstable people into committing acts of violence at theatres.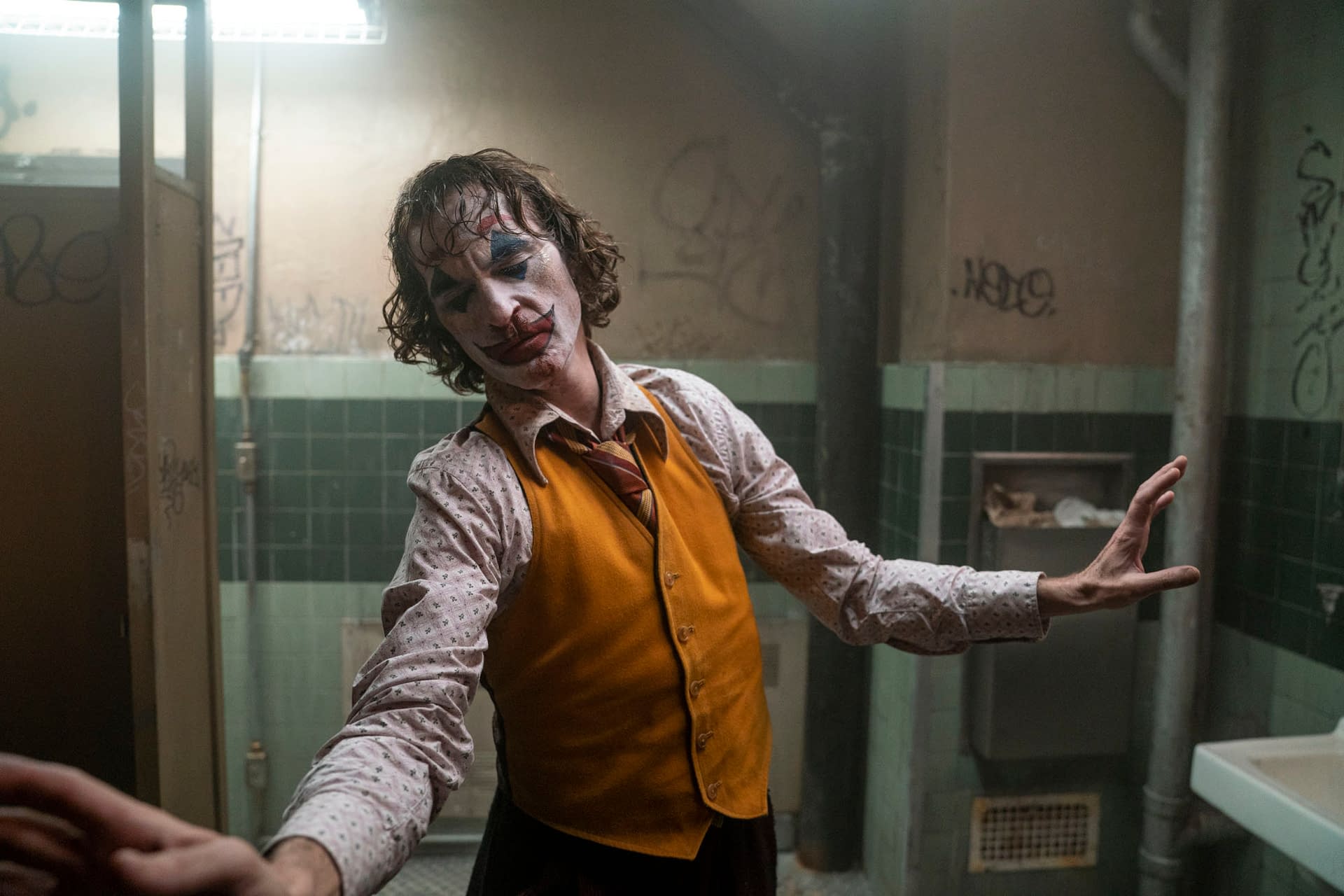 There has been debate over whether the movie's portrayal of how the Joker's (Joachim Phoenix) origin story might incite mentally unstable people to commit acts of violence.
According to Deadline, the NYPD plans to station unformed police officers at theatres in Manhattan, Queens, Brooklyn, The Bronx and Staten Island. They also plan to station plainclothes undercover officers at screenings to pacify any incidents.
"This is 360-degree policing approach to ensure safety for ticket buyers in their seats, as well as on the streets," a law enforcement official. "If something happens inside one of the screenings, we intend to be able to pacify the situation quickly and conclusively."
"There are no specific or credible threats at this time and these events will continue to be closely monitored," a NYPD spokesperson said in a statement. "Any additional personnel will be deployed as needed. Members of the public are encouraged to help police in the shared responsibility of public safety. If you see something, say something by calling 911."
City of Nerves
New York City has always a nervous and jittery place. Its inhabitants are often on high alert for the next Bad Scary Thing. Back in August, a motorcycle engine backfire on Broadway was mistaken for a gunshot and caused a panic. Pedestrians and tourists ran into theatres and restaurants for cover before the NYPD declared there was no active shooter. This was days after the mass shootings in El Paso and Dayton, Ohio, so nerves were already frayed.
Both Landmark and AMC theatre chains banned masks and weapon-like props from their theatres.
"Guests are welcome to come dressed in costume, but we do not permit masks or face paint," AMC said. "AMC does not permit weapons or items that would make other guests feel uncomfortable or detract from the movie-going experience."
New York actually has some of the strictest gun laws in the US. The increased presence of police officers should make New York City the safest place to see Joker this weekend.
Joker begins screenings on Thursday.