Jonah Hill Interviews His Favorite Actress, Edie Falco
Newly-minted director Jonah Hill was able to do what many of us dream of, interviewing a favorite actor/actress. He was able to chat with Edie Falco, who he reveals as his favorite actress, for A24's internal magazine.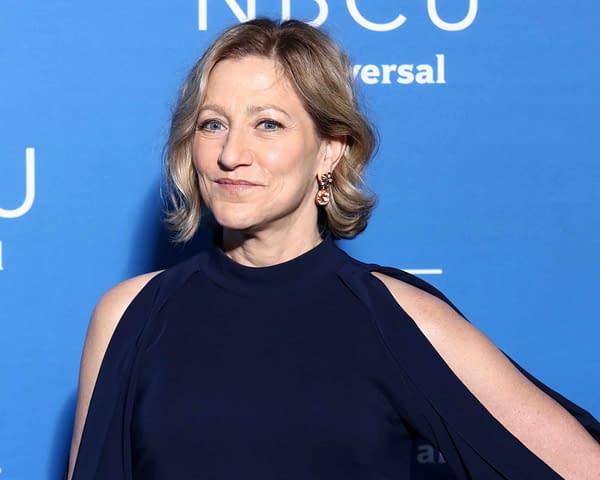 IndieWire has the exclusive interview, which is pretty great:
Jonah Hill: Not to embarrass you, or make you feel weird. I get uncomfortable with compliments. I wanted to interview a bunch of people that I really admire, essentially about the idea that we all have versions of ourselves that we're most embarrassed of. For me, I'm 14. I have terrible acne. I'm overweight. I feel hideous and not part of the world.

As I grew up and all these things happened to me—accomplishments, bad stuff, good stuff, or whatever—I still feel that I carry that with me.

Edie Falco: It's so interesting. God, there's a million things that come to mind for me. I grew up in a household with young parents who were just kind of making it up as they went along. My mother, in particular, came from craziness.

I mean this with all due respect to my parents, but I kid around about having been raised by wolves. I don't think I owned a pair of shoes. I never really had a haircut, so my hair was really long and kind of stringy. I was a little bit like a feral child.
The pair dive into the more spiritual realm, discussing Buddhism and Paul Simon's book, as well as how to take the negativity and channel it into art. We would LOVE to see more interviews from Hill, possibly videos of these chats, as he seems to know how to interject his own experiences while highlighting his subject's.
Hill's directorial debut Mid90s is due out on October 19th, 2018 in select theaters from A24.