Okay so we don't know where this film has been hiding, but Replicas certainly has our interest peaked.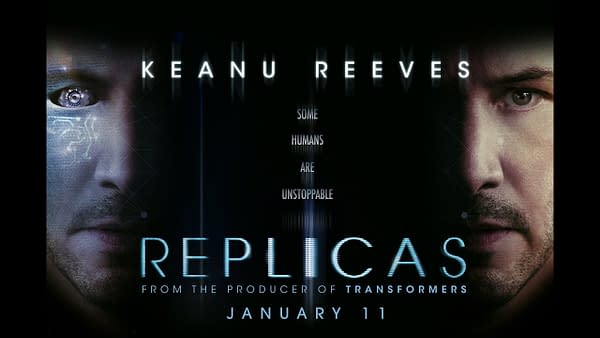 Starring Keanu Reeves (John Wick, The Matrix, Speed) and Alice Eve (Marvel's Iron Fist, Before We Go, Star Trek Into Darkness), the Jeffrey Nachmanoff-directed film has a little bit of everything. It's even got Thomas Middleditch (Silicon Valley) and John Ortiz (Silver Linings Playbook)!
After a car accident kills his family, a daring synthetic biologist (Reeves) will stop at nothing to bring them back, even if it means pitting himself against a government-controlled laboratory, a police task force, and the physical laws of science.
Replicas hits theaters on January 11th 2019.
Enjoyed this article? Share it!