Posted in: Movies | Tagged: entertainment, film, Jennifer Schwalbach Smith, kevin smith, Madmartigan, val kilmer, willow
---
Kevin Smith Introduces Us To His Madmartigan
I remember before cable channels like CNN, MSNBC and FOX, you got your news from the local networks and at the end of the broadcast, they would give a human interest story. A bit of hope after 55 minutes of crime, politics, weather and sports. This story reminds me of that during a time when the news is filled with terrorism, hate and vitriol.
We post news stories about Kevin Smith all the time. Whether its about his writing / directing projects or his reviews of films, etc. The main is part of the pop culture world in a big way. So when I came across this story, it seemed like that little bit of hope that still tied into what we do on this site.
Smith tells the story of how his wife, Jennifer Schwalbach Smith, saw a #WeHoDaily tweet about a malnourished dog that needed a home. Twenty minutes later they were there, adopting the dog. Smith suggested naming her Madmartigan after Val Kilmer's character in Willow. Both of them were found tied up on the side of the road.
As a dog lover and owner of a rescue pit bull myself, stories like this always bring a mix of emotion. Anger and sadness that a dog could be neglected and mistreated in such a way and then pride and hope that someone stood up and did the right thing. Thank you Kevin and Jen for stepping up and for that little bit of hope. ---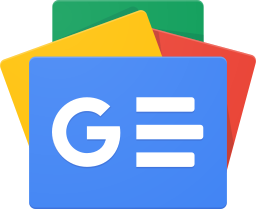 Stay up-to-date and support the site by following Bleeding Cool on Google News today!