'Red Sparrow' Director Francis Lawrence Talks Reboot Battlestar Galactica Film
I'll admit it right off: I do not want or need a new Battlestar Galactica. Ron Moore's reimagined series is the touchstone example of how to take an existing franchise and update it, modern story and modern casting at it's best. For whatever reason, Universal decided in 2014 it was time (already, wth) to redo the Cylons vs. humans story.
Originally, Bryan Singer was developing a Battlestar Galactica TV series as early as 2001 (although reports vary wildly as to when), and subsequently a film as well. He went so far as to have concept art created, but it ultimately didn't happen (thank the gods).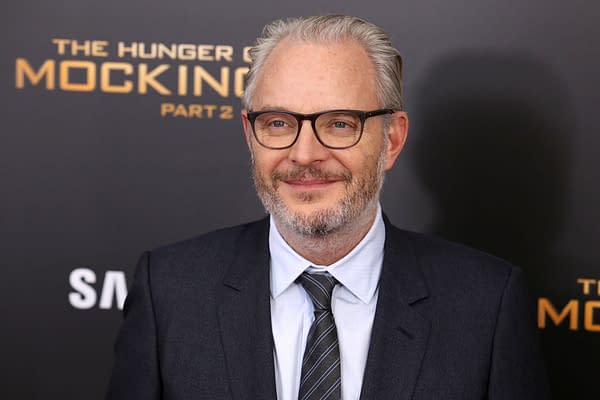 Things were 'officially' silent on the BSG front for several years, although rumors constantly swirled that Universal was shopping ideas and concepts for a new series, and in 2015 it was announced that there was indeed a movie on the horizon. The project has gained and lost producers, writers, and directors, but the most recent addition of director Francis Lawrence (Constantine) and screenwriter Lisa Joy (HBO's Westworld) seems to have stuck.
Lawrence's film Red Sparrow is a brutal-but-not-terrible piece of cinema that shows what an actress and director who've known each other so long are capable of. It sort of sets my expectations of what type of Galactica he's going for. (The two worked together previously on the final Hunger Games films.)
In a recent interview with ComingSoon.net, Lawrence spoke a bit about how personal of a project Battlestar Galactica is to him and how things are progressing on that front:
ComingSoon: Is "Battlestar" still looming?

Francis Lawrence: Yeah, I'm working on that, that's something I'm developing. I'm working on that with Lisa Joy, who is one of the creators of "Westworld." The original series was actually one of the first sets that I ever went on. I remember being a kid and loving that show and they were filming near my house and my mom took me down there and I got to try on a Cylon helmet.

CS: So it does have a personal connection for you.

Lawrence: Absolutely, 100%. I loved that show as a kid. I loved the Ron Moore show too.

CS: The Ron Moore show had its own visual identity. The original show recruited Ralph McQuarrie and John Dykstra and all these people from "Star Wars" and were trying to, for lack of a better word, harness that feeling. Obviously you're going to give it your own spin, but are there going to be visual nods to the original series.

Lawrence: Oh of course! There will definitely be visual nods. We're all fans of both series so there will definitely be nods, but for it to be worth doing for us we have to have our own take on it. Without getting into too much detail, there is thematic kind of stuff to make it relevant today. What makes something interesting to do is if there's a relevance to the world we live in now.

CS: There have been a million films where people have tried to do big space battles since "Star Wars," but it's very hard to capture that lightning in a bottle again. It has to be about something more.

Lawrence: Exactly. I also think it has to be about more than the A.I. of it all, as well. That's an element, but I think we've found something else to say with it too, which I think is pretty cool.
While yes, I'm more interested in Lawrence's project from Bluegrass Films, I still don't believe the series needs a reboot so soon after the completion of the NBC/SyFy series.
All this has happened before, and all this will happen again.
---
---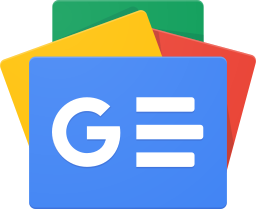 Stay up-to-date and support the site by following Bleeding Cool on Google News today!