Let's Talk About America's Next Top Model Cycle 24 Episode 13
Let's talk about America's Next Top Model cycle 24 episode 13, "Beauty Is Commercial". Usually, we get a description from VH1 for the next episode, but there isn't one for this week. Chances are, it'll be the finalists filming their makeup commercials, what used to be the Covergirl challenge in previous seasons.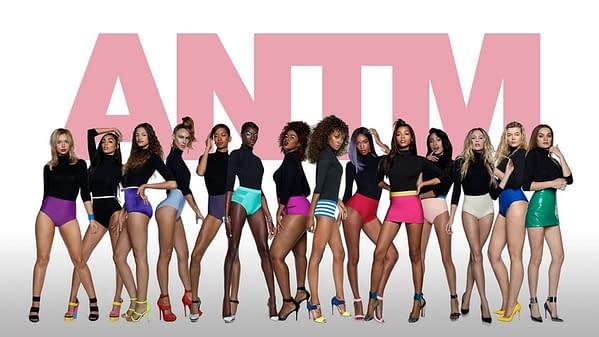 Also, if you missed it last week, you can catch up on what happened here. Don't forget that VH1 has this cycle's episodes on their website, within a day or two of airing. And you can watch the interview segment with judge Drew Elliot and the girl that went home in episode 12 here (spoiler: it was Rio).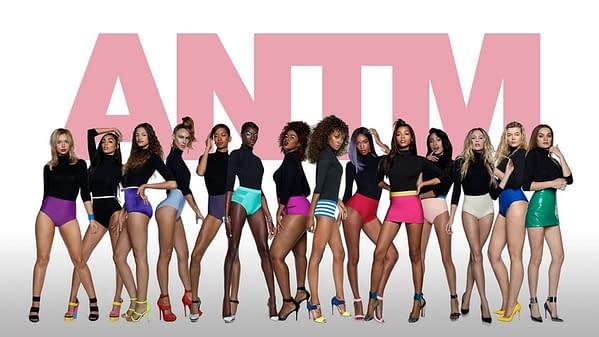 As a reminder, prizes for the winner of this cycle of America's Next Top Model include a cover and spread with Paper magazine, modeling contract with Next Management, and the new twist this year: an ANTM mobile game where the winner will be an avatar along with Tyra, and $100k from Pantene.
Things that happened in ANTM c24e13:
Everyone is still a little surprised with Rio's sudden disastrous performances at shoots resulting in her being eliminated last week
Kyla, Shanice, Khrystyana and Jeana are enjoying being the final 4
Although no one really likes Jeana
Shanice says the reason she really wants to win, is to make her momma proud
Khrystyana calls her mom, and reveals at age 32, this is the longest she's been away from her mom. [SHE'S 32 WHAT]
TyraMail#1: "What do cotton candy, a squirt gun and a fan have in common. At your next challenge, you'll find out real soon."
Ashley is waiting for them and introduces the Pantene challenge
Kelly Vanasse is directing the shoot, which is a Pantene campaign
Danilo informs the ladies each item has been chosen for them to fit their hair type
they're creative-directing their own shoots; props, makeup, hair
Khrystyana gets 3 minute miracle, which she says she actually uses
Jeana gets to wear a wig for hers, as her project is volumizing
Khrystyana notices that Jeana is stealing her hair color, and one of her props
Kyla gets the foam conditioner
Shanice gets the Gold Series, specifically for girls with textured hair
The ladies get to pick their favorite photo from their shoot to use, and they're noticing how they did in the challenge.
Kyla specifically doesn't like a single one of her shots
Khrystyana wins the challenge, and picked Kyla to be her friend to share the win.
Jeana is a sore loser again
Man, I don't know how these girls haven't straight up screamed at Jeana yet
The prize is a visit from moms! Khrystyana and Kyla get their moms visiting
Wow, Khrystyana tells her mom for the first time about the abuse she suffered when she was a kid.
The girls go into their next challenge, Drew reintroduces them to Pantene's VP of communications, Kelly Vanasse
Oh look, Jeana picks blonde, again.
You can start to see Khrystyana fall apart with Jeana standing there, her concern is that Jeana is watching her to steal her poses
Kyla looks great, she's listening to Drew's direction
Shanice gets the hairstyle she originally was going to get in the makeover episode but couldn't because of her scorisis
It's curly and cute, and her entire mood is lighter
She loses her power though, Drew tells her she looks scared
Drew keeps telling Jeana she's too sexy for this campaign, and she didn't take a lick of his advice
Tryamail #2: "A cut is coming, and only 3 of you will make it through."
Panel beings with Tyra introduces the panel of judges; Ashley Graham, Law Roach, Drew Elliot and guest judge Philip Kline.
Tyra reveals that Philip is there to pick which 3 out of the final 4 he wants to have walk in his fashion show, which is part of the final
The response to Shanice's shot is blah, just like the photo
Jeana gets told she doesn't know the brand she was representing, and that she didn't deliver.
Philip Kline defends the sex, but- if the company doesn't want sex, it's not gonna run
Ooooo Kyla straight up delivered, it looks like a Pantene campaign
Khrystyana's shot reads more as a makeup campaign rather than hair, and she looks scared rather than confident.
Best photo this week goes to Kyla
Runner up is Khrystyana
It comes down to Shanice and Jeana
Shanice stays, and Jeana goes home (again) (thank goodness)
DAMNIT, nope, Philip saves Jeana, because he wants her on his runway and now I'm pissed off. BOOOOO.
OK so, next week is the finale, and oh boy it's gonna be a battle on the runway.