Profiles in History continued their auction with a life-sized Judge Dredd figure, wearing the signature uniform as designed by Gianni Versace. It sold for a whopping $48,000 (USD).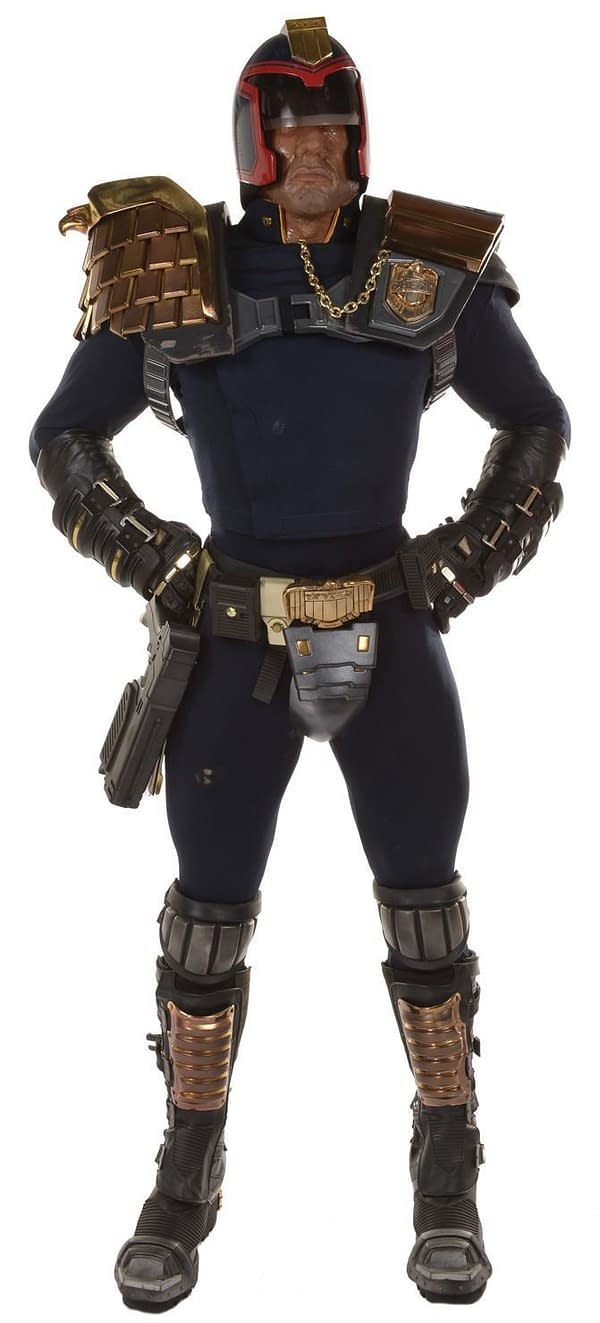 Listed in the catalogue as:
1705. Sylvester Stallone "Judge Dredd" life-size figure from Judge Dredd. (Hollywood, 1995) Original detailed life-size figure measuring approx. 73.5 x 33 x 16 in. and dressed in complete uniform designed by Gianni Versace, including dark blue spandex suit with vacuum-formed chest plate and tiled pauldron with integral police badge, web utility belt with field gear, large cast resin handgun, blue and red fiberglass helmet with tinted visor, gauntlets, vacuum formed plastic codpiece, knee pads, high top leather boots and leather gloves. Pauldron, badge, belt and boot details in gold metalized, vacuum formed plastic. The complete display figure features is built on the silicone likeness of Stallone taken from an actual life cast of the superstar's face. Standing in a defiant superhero pose. All executed in exacting detail. Shows minor tarnish to a few metal plated components. In very good to fine condition. $15,000 – $20,000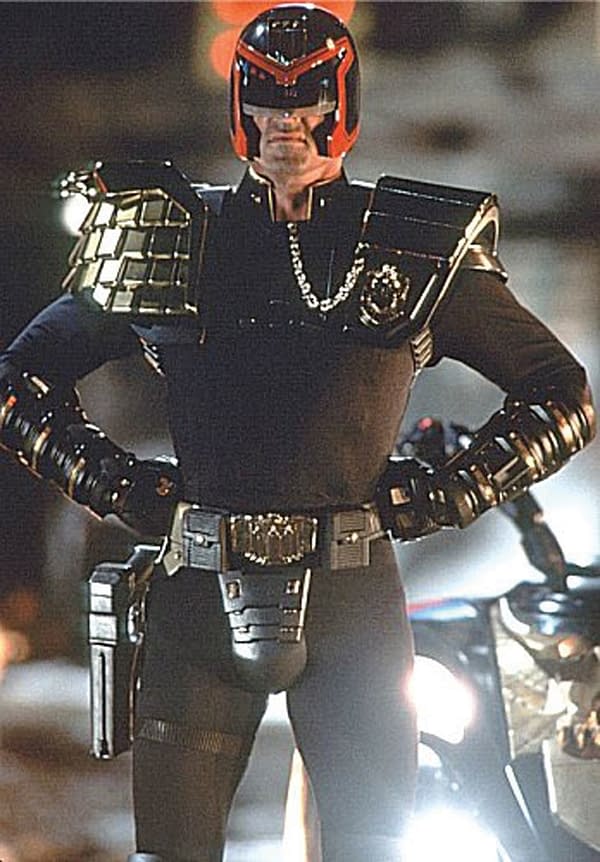 Enjoyed this article? Share it!