Luke's Lightsaber Pulled from Auction, Mark Hamill Responds
You know how much we enjoy telling you about auctions with interesting items, and the current saga of Luke Skywalker's "hero" lightsaber from Star Wars: A New Hope.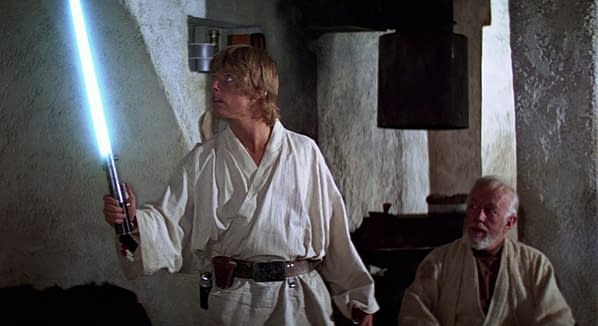 Almost as soon as the item was listed by auction house Profiles In History, there were concerns about the provenance (history and ownership of said item) of the lightsaber hilt, which was listed as "one of five original lightsabers designed by Star Wars set director Roger Christian and used in the original Star Wars film as the Jedi weapon handed down from Obi-Wan Kenobi to a young Luke Skywalker".
One commenter on Twitter, who may be familiar to fans of the cosmic conflict films, pointed out that there definitely was more than one hilt used during filming.
As of today, the item has been pulled from the auction, and Profiles in History Chief Executive John Maddalena issued a statement:
"In light of conflicting information regarding the origin of Roger Christian's Lightsaber, Profiles in History has decided to withdraw the piece from this auction until Mr. Christian can clear up the inconsistencies that have been brought to our attention."
And, of course, Mark Hamill had to have the last laugh: