John Wick: Chapter 3- Parabellum is right up your alley if you are a fan of the franchise. This particular threequel has more stunts, fight sequences, and punch counts than we could easily keep track of. We don't want to give away any details as to the plot because they're sort of important to the final act of the film.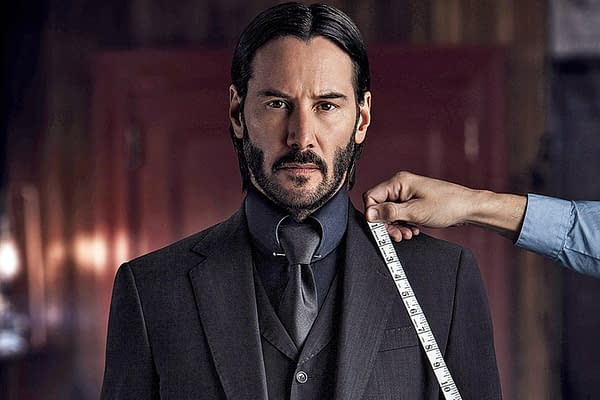 This is the role Keanu Reeves was born to play in many ways- he has the right demeanor, the right talents for such an action-heavy character with a heart-weary force driving him. Yes, there are dogs in this one, and yes- one does get shot, BUT- it's okay because he's in armor and doesn't actually get hurt as a result.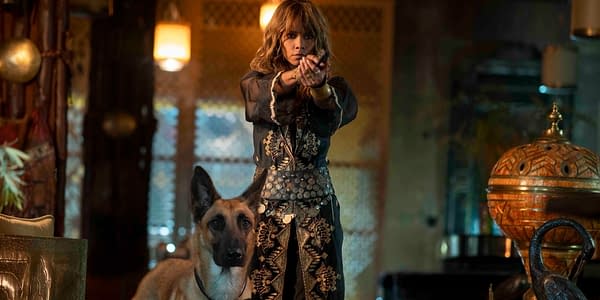 Oscar winner Halle Berry is wonderful in Parabellum, and makes us almost forgive her turn as a Bond Girl in 2002's Die Another Day. She is absolutely masterful here as Sophia- a role that cost her 3 broken ribs during training. We could go on and on about how great she was- seriously, we'd totally watch a Sophia and doggos spinoff (maybe STARZ's The Continental series?)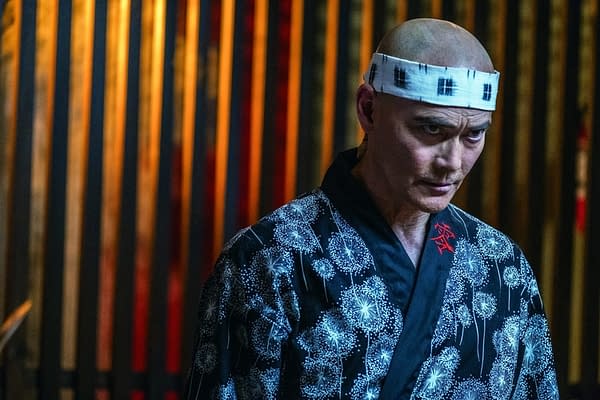 Parabellum has another notable addition to the cast, and you may know him best from his time on Iron Chef as the nimble Chairman, Marc Dacascos. He may be our favorite addition to the Wick adversary roster, bringing his incredible martial arts and stunt background to the table as well as some of the best line deliveries in Chapter 3.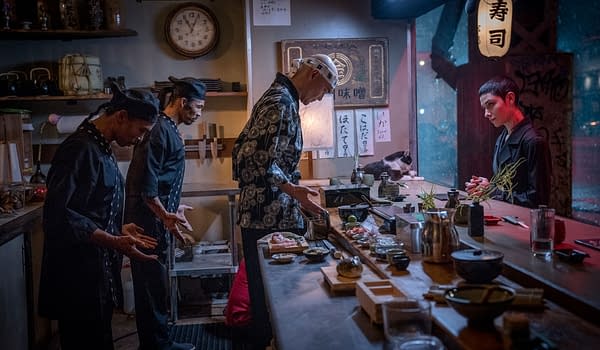 Sacascos spoke with Eater.com about his experiences on John Wick, and how they measure up to Iron Chef:
Eater: What do you do to prepare for a big fight scene like the one you have in John Wick: Chapter 3 – Parabellum?

Marc: I haven't done hand-to-hand combat in a while, so to get into the zone I have my special little drink that I do: it's hot water with lemon, ginger, and honey. And then on the set, I like dark chocolate with sea salt — that helps me keep my energy up. I eat a lot of dried fruit and nuts, so I can just pop them in my mouth and eat real quick in between takes. It's boring, but it seems to work for me.
Eater: How is filming John Wick different from shooting Iron Chef America?

Marc: Oh goodness, okay. This is the thing: It's different in that when we shoot one battle for Iron Chef, it can take anywhere from six to seven hours. That's kind of like a sprint, whereas John Wick is like a marathon, but at a sprint pace. I was there in New York for about three months, and it's set in the world of the assassins, so everything is life or death. With every scene, your head is literally on the line. I felt like the intensity I needed to bring to my character was at 100 percent. Even when he feigns being relaxed, there's a certain underlying intensity that needs to be there.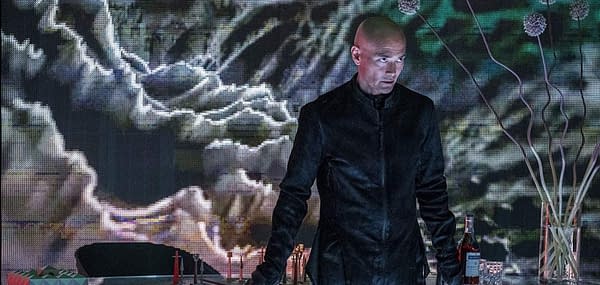 Can't wait to see where Marc pops up next.
John Wick: Chapter 3- Parabellum is currently in theaters now.
Enjoyed this article? Share it!