Green Lantern Co-Writer Marc Guggenheim Approves of That Joke in Deadpool 2 [Spoilers]
So Warner Bros. has really developed a sense of humor in recent weeks about their Green Lantern movie. They asked Ryan Reynolds for their ring back after Deadpool 2 had a solid opening weekend. There is also another joke in Deadpool 2 at the expense of Green Lantern, but it happens in the mid-credits scene, and we don't want to spoil one of the best jokes in the movie. So consider this your spoiler warning. .
.
.
.
.
.
.
.
.
.
.
.
.
.
.
.
.
At the end of the movie Deadpool gets Cable's time travel device working again and goes back in time to fix some things. He saves Vanessa and Peter, then goes back and kills the terrible version of Deadpool that appeared in X-Men Origins: Wolverine. He also goes and kills actor Ryan Reynolds as he read the script for the Green Lantern movie, saying, "you'll thank me, Canada."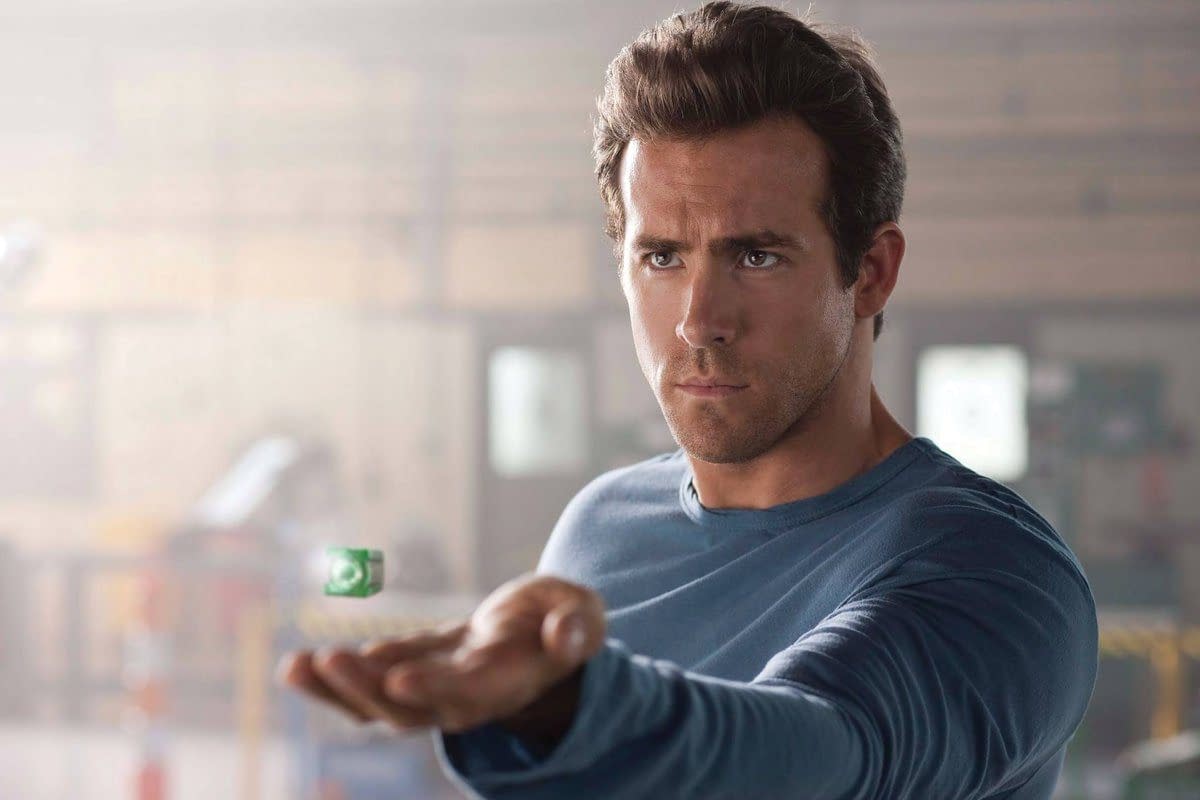 One of the writers on Green Lantern is Marc Guggenheim, who is best known now for his work over on the DCTV side of the fence. He recently posted on Twitter that he saw Deadpool 2 and also seems to have a good sense of humor about the joke.
There isn't much anyone can do at this point when it comes to the failure that was Green Lantern, and everyone over at Warner Bros. and DC seems to have basically admitted that they blew it. It's good to see that we can all laugh about it now and the careers of those involved have (mostly) recovered.
Summary(?): After surviving a near fatal bovine attack, a disfigured cafeteria chef (Wade Wilson) struggles to fulfill his dream of becoming Mayberry's hottest bartender while also learning to cope with his lost sense of taste. Searching to regain his spice for life, as well as a flux capacitor, Wade must battle ninjas, the yakuza, and a pack of sexually aggressive canines, as he journeys around the world to discover the importance of family, friendship, and flavor – finding a new taste for adventure and earning the coveted coffee mug title of World's Best Lover.
Deadpool 2, directed by David Leitch, stars Ryan Reynolds, Morena Baccarin, T.J. Miller, Josh Brolin, Brianna Hildebrand, and Zazie Beetz. It's out now.