Marvel Announces Phase Three From 2016 – Including Civil War, Avengers Infinity War Two Parter, Captain Marvel, Black Panther (Starring Chadwick Boseman), Inhumans, Doctor Strange And Thor: Ragnarok (UPDATE) Joe and Anthony Russo were at the Big Marvel Announcement today in Los Angeles. As was Joss Whedon. As was Kevin Feige. They even had an organist. And why?
Announcement time. Civil War? Official on Cumberbatch as Doctor Strange? A Captain Marvel film? A Marvel Studios Spider-Man film?
Time to find out.
Marvel are announcing what they call Phase Three. Phase One was Iron Man 1 and 2, The Incredible Hulk, Thor, Captain America: The First Avenger and Marvel's The Avengers. Phase Two was Thor: The Dark World, Captain America; Winter Soldier, Iron Man 3, Guardians Of The Galaxy, Avengers: Age Of Ultron and Ant Man.
And Phase Three?
Captain America: Civil War – May 6th 2016 Doctor Strange – November 4th, 2016 – directed by Scott Derrickson. Guardians Of The Galaxy 2 (to be named) – May 5th, 2017 directed by James Gunn. Thor: Ragnarok – July 28th, 2017. Chris Hemsworth and Tom Hiddleston return for "the end of all things" that will pick up from Avengers: Age of Ultron and revitalize the characters. Black Panther – November 3rd, 2017 – starring Chadwick Boseman. Feige says things have already been seeded for the Black Panther movie…
Captain Marvel – July 6th 2018 – featuring the Carol Danvers character. Inhumans – November 2nd 2018. Avengers: Infinity War Part 1 – May 4th 2018 Avengers: Infinity War Part 2 – May 3rd 2019
Some from the Q&A:
Benedict Cumberbatch is not confirmed or it would have been mentioned today. This is also not a denial.
We will see Black Panther in costume in Captain America: Civil War.
We will get writer and director announcement prior to casting for Captain Marvel.
This is the Cinematic Civil War, not the comic book version.
No Hulk solo movie for now.
Ant-Man is the end of Phase 2 and Captain America: Civil War is the beginning of Phase 3.
Black Widow's role will remain in the Avengers and not a solo movie but they have big plans for her.
When asked about the Netflix series, The Defenders and the Infinity War… Feige said that all of those things share the same universe.
---
---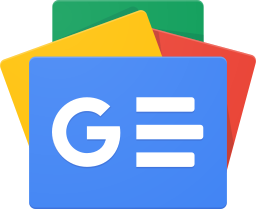 Stay up-to-date and support the site by following Bleeding Cool on Google News today!