Marvel May Get Full Spider-Man Rights Back According To Dave Bautista
The complicated nature of who owns what characters in the Marvel universe is what of the reasons characters like Spider-Man had to wait until 2016 to get on screen with his fellow Avengers. Marvel sold the rights of several of their characters back in the day and those rights are really the only reason that the company was able to make it through the 1996 bankruptcy. One of the reasons that Marvel started out the Marvel Cinematic Universe with Iron Man, who was a B-list hero at best at the time, was because they didn't have the rights to their better known characters.
Almost ten years later and the Marvel Cinematic Universe is one of the biggest franchises ever and people are wondering why the X-Men or Spider-Man aren't in the same universe. After The Amazing Spider-Man 2 under-performed (and was terrible) the two studios worked out a shared custody agreement for Peter Parker. There is one person that believes that Marvel won't have to share after the upcoming Spider-Man: Homecoming and that's Dave Bautista. Bautista, who plays Drax in Guardians of the Galaxy Vol. 2 and will have an appearance in Avengers: Infinity War, spoke to Podcast One about how he thinks Spider-Man will be returning to Marvel Studios post Spider-Man: Homecoming.
"Spider-Man is the one I'm really looking forward to. I love that kid – I love Tom Holland. I also love that they're staying so true to the comics with this whole series and I think that's because Marvel Studios has gotten involved. I think before, I think it was Sony who had control. And I think they're doing a partnership now, but I think they will – I don't know this for sure – but I think they're going to re-acquire Spider-Man."
Does this mean Spider-Man is coming back to Marvel absolutely? Of course not but unlike X-Men, which has always felt separate in the comics, being a different universe Spider-Man has always felt like a missing piece of the puzzle. It's complicated though and we'll have to see how Spider-Man: Homecoming performs we make any sorts of calls either way.
Guardians of the Galaxy Vol.2 is out now and Spider-Man: Homecoming will be released on July 7, 2017.
Related Posts
---
---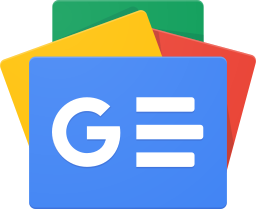 Stay up-to-date and support the site by following Bleeding Cool on Google News today!