Marvel Studios Releases New 'Captain Marvel' Trailer
In the midst of tremendous anticipation, tonight during Monday Night Football on ESPN, Marvel Studios dropped the newest trailer for their 21st MCU film, Captain Marvel. This follows on the heels of the announcement that it would drop yesterday, when they also revealed a new poster for the film featuring a powered up Carol Danvers, which you can check out below: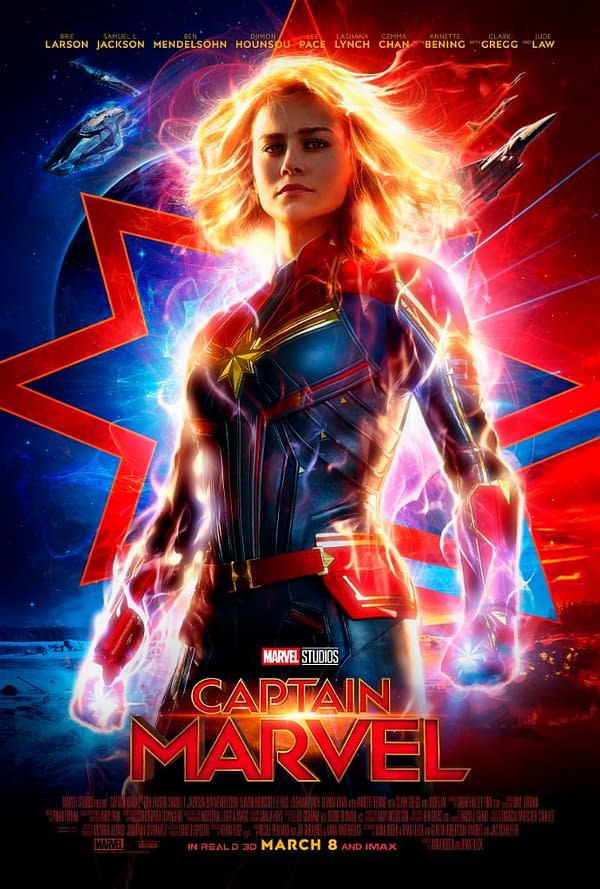 Enough with the anticipation! Watch the new trailer right here:
Marvel Studios' Captain Marvel stars Brie Larson as Carol Danvers, Samuel L. Jackson as Nick Fury, Jude Law, Ben Mendelsohn as Talos, Lashana Lynch as Maria Rambeau, Gemma Chan as Minn-Erva and Mckenna Grace as young Carol, Clark Gregg as Phil Coulson, Lee Pace as Ronan the Accuser and Djimon Hounsou as Korath.
The film will open planet-wide on March 8th, 2019.