Mythoard Brings Monthly Subscription Boxes To Tabletop Gamers
By Christopher Helton

Subscription services are a hot thing right now. Pay your monthly fee and have something cool and geeky delivered straight to your home. We have these for comics, for toys, for snack goods, and now we have this for tabletop gaming as well with Mythoard.
I'll be completely honest…right now Mythoard is still in that scrappy early phase of the program. There is some interesting stuff but the prices, starting at $25 for U.S. domestic addresses, might be a little too rich for some gamers' blood. The February shipment (with an order cutoff date of February 24th or when their cap is met) might just be the breakthrough that the company is looking for. One of the high points of the February box should be the contribution from Moon Dice Games (the imprint of Tim Callahan, who publishes the Crawljammer zine for Dungeon Crawl Classics). The set of Chessex dice being assembled over the Mythoard boxes is pretty. The January box had some good stuff in it, including a couple of maps ready for your fantasy adventuring party from MonkeyBlood Design and Chubby Monster Games. Inkwell Designs (previously on Bleeding Cool I talked about their Dungeon Geomorph Dice) included a set of their Creature Decks and there is a miniature from Lesser Gnome as well. The box is rounded out with a supplement dealing with deities suitable for old school games from Bent Paperclip Games. Stormlord Publishing als has some very intriguing looking rules for black powder weapons for the Dungeon Crawl Classics game as well.
I think that there is something in Mythoard, it just has to get there. The quality of the material in the January box was good, and there was a lot of useful things for a game master to use in it. I know that the Creature Deck will be going into my bag with my Lamentations of the Flame Princess stuff, because a GM can never have too many monsters. I like the focus on the smaller publishers that Mythoard has, and that gets my attention. It is easy for the big companies to get their stuff into the hands of gamers, but the smaller presses and self-publishers have a harder time. I'm glad to see that someone is giving them an audience.
Christopher Helton is a blogger, podcaster and tabletop RPG publisher who talks about games and other forms of geekery at the long-running Dorkland! blog. He is also the co-publisher at the ENnie Award winning Battlefield Press, Inc. You can find him on Twitter at @dorkland and on G+ at https://plus.google.com/+ChristopherHelton/ where he will talk your ear off about gaming and comics.
---
---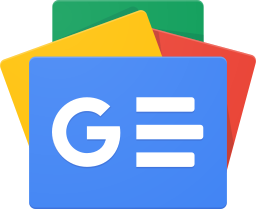 Stay up-to-date and support the site by following Bleeding Cool on Google News today!