[Review] Netflix's Latest Psychological Thriller 'Prodigy' Excels
Streaming services continue to serve as incubators and homes for indie and low-budget productions that only a few years ago would have only had a limited opportunity for an audience. However, times have changed, and now we can come across little gems like Prodigy, a laser-focused psychological thriller from first time feature writing and directing team of Brian Vidal and Alex Haughey.
[rwp-review-recap id="0"]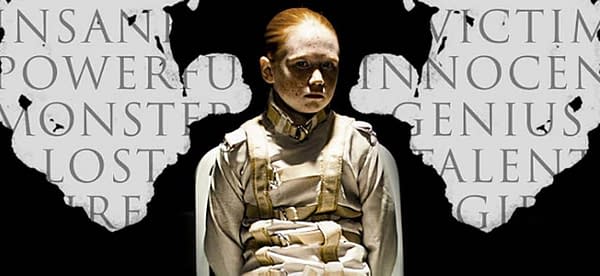 The story would find itself an easy drop in for fans of twisted tale series like Black Mirror and Twilight Zone. The story is straightforward enough; it's set in an interrogation room and an adjacent control and observation booth, where a straight-jacketed subject wearing a bite-prevention mask (think the sort that Hannibal Lecter sported) is brought in to be evaluated by a psychologist. What makes things interesting is that the subject, Ellie (played by Savannah Liles), is 11 years old. By the way the adults act around her it's clear that she's not your average child sociopath. Veteran character actor Richard Neil plays Doctor Fonda, who is charged with finding out if there is any humanity left in the Ellie.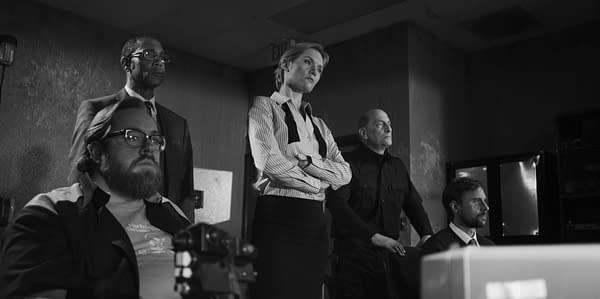 It's a hyper-intimate character study with fewer than a dozen characters in the film, and even then most of those are only seen in glimpses. Liles's performance as Ellie settles in is remarkable given her age and given what that script calls on her to emote. Where Lecter already had a leg up with the epic presence of Anthony Hopkins, here Ellie is a freckle-faced impish redhead who steps it up in an impressive way. Her game of chess (both mental as well as literal) expands to draw everyone in until only she knows where it will all wind up.
You can watch Prodigy on Netflix by clicking here.
https://www.youtube.com/watch?v=v_-es11F86o
[rwp-review-ratings id="0"]
[rwp-review-form id="0"]