It's still up in the air whether or not Aquaman is going to become the second movie in the DC universe be a commercial and critical hit the cast is really interesting. One of those interesting cast members is Nicole Kidman. Kidman is one of the great actresses of our generation but she has been sadly absent from the superhero genre for over 20 years. Aquaman is the first superhero movie she has starred in since Batman Forever and the first one where she gets to have some fun with the costume. Kidman spoke to Variety and talked about how much she loves the look she gets to rock as Queen Atlanna.
"It was covered in what looks like scales, but it's not scales. … It was fun, and I love my hair — that long, cascading, to-my-bum hair."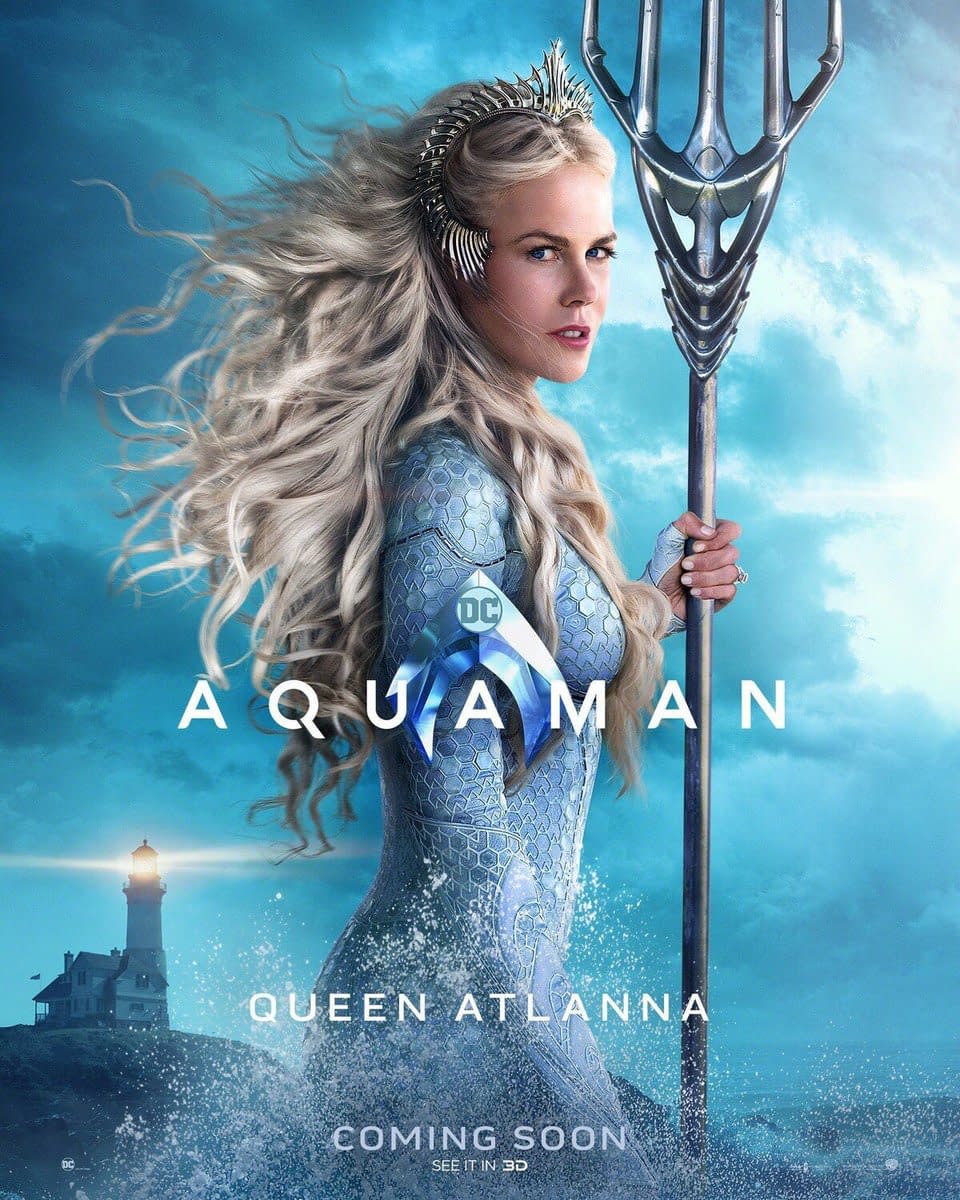 Kidman didn't want to spill too many fun details about the movie but she did reveal a scene that we hadn't heard anything about that sounds like it's going to be, well, interesting if nothing else.
"I ate a goldfish in the movie," she says with a smile. "My kids were thrilled."
No need for any animal rights activists to get mad because Kidman reveals that it wasn't a real goldfish. Finally, Kidman says that isn't too worried about the complaint from some fans have made that she is too young to play Jason Momoa's mother.
"In the context of the superhero world, it all evens out," she says. "Atlanna doesn't really age."
Basically, the answer is she isn't a human so she ages differently so accept that we have this fabulous woman playing a warrior queen in a superhero movie about undersea people.
Summary: Arthur Curry learns that he is the heir to the underwater kingdom of Atlantis, and must step forward to lead his people and to be a hero to the world.
Aquaman is directed by James Wan, stars Jason Momoa, Amber Heard, Nicole Kidman, Patrick Wilson, Willem Dafoe, and will hit theaters on December 21st.
Enjoyed this article? Share it!