Posted in: Horror, Movies | Tagged: Freddy Krueger, house that freddy built, Jason Voorhees, Leatherface, New Line, nightmare on elm street, nightmare on elm street reboot, nightmare on elm street series, Robert Englund, Warner Bros, wes craven, wes craven estate
---
'Nightmare on Elm Street': Wes Craven's Estate Owns Rights, Taking Pitches
Nightmare on Elm Street could be returning to the screen soon. Bloody Disgusting is reporting that the Wes Craven estate is openly taking pitches to bring Freddy Krueger back into our lives, one way or another. This is a follow-up to the news they broke a couple months ago that the estate has regained the US rights back to the Nightmare on Elm Street franchise, while Warner Bros./New Line still holds sway internationally. It is being said that they are taking pitches for both a feature film and a streaming series, possibly set up at HBO Max. Nothing concrete, but if they are taking pitches the obvious leap is that they may already have financing available to them.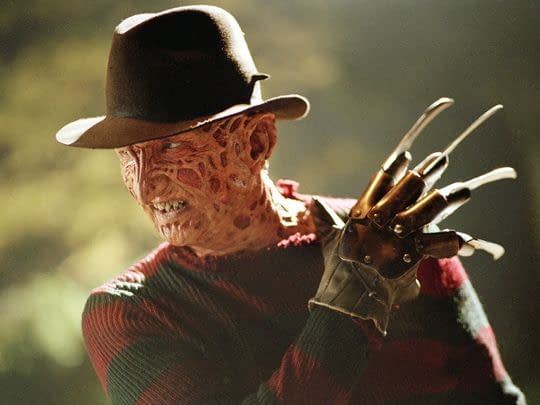 Nightmare on Elm Street HAS come back once, in a terrible, ill-advised reboot in 2010 that somehow gets worse every time you watch it. Some of that fault lies with Robert Englund not playing Freddy, and it also fell victim to having some terrible cgi. That is not to say that they shouldn't try again. There is more ground to cover with Freddy than some of the other horror icons like Leatherface and Jason. The big question, really the only one that matters is this: who plays him? Englund has been wishy-washy about donning the make-up again, going back and forth about it. Do we really want to see someone else in the role again?
On top of everything else, they will still have to figure out the international right problem. As a purist, I want whatever they do to be released by New Line. It is the "House That Freddy Built" after all. If that is not the case, I am sure it won't be difficult for them to find a partner to release this. Freddy has been gone too long. With all the prequels and reboots being slung around in horror these days, A Nightmare on Elm Street, if done properly, could be the best of them all. What say you? Who would you get to direct? Streaming series or film? WHO should play Freddy? Should Nightmare On Elm Street stay dead? Let us know below.
---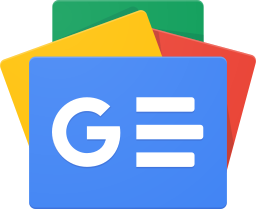 Stay up-to-date and support the site by following Bleeding Cool on Google News today!