Posted in: Look! It Moves! by Adi Tantimedh, Movies, Recent Updates | Tagged: film, HRL, nyaff
---
Look! It Movies! At The NYAFF: Moody Existential Drama 'A Double Life' A Double Life, from director Zenko Kishi, is one of those Japanese existential movies that border on exploitation, but wants to chew on much meatier matters than that.
Tama (Mugi Kadowaki), a shy philosophy student who has hit a block with her doctoral thesis, decides to pick a single random person and follow them to watch their life from afar to see what kind of understanding she can glean about people and existence. The subject she picks is a book editor (Hiroki Hasegawa) who seems to have the perfect life: a successful career, a devoted wife, and daughter he dotes on. But Tama almost immediately discovers he's far from perfect — he's having an affair.
The rule that her professor suggests she follow is never to approach the subject or interact with them, merely to observe; so Tama becomes a stalker, following the man to his secret trysts and taking meticulous notes all the way. Never mind that this is ethically and legally dubious (and never addressed in the story) and almost certainly an invasion of privacy, Tama is so detached from life that she starts to find this stalking thrilling and addictive, exposing the emptiness in her own life.
Of course, movies about following strangers around to observe them never go well for the stalkers, because otherwise there would be no movie. Tama doesn't get to be the detached observer she sets out to be, especially when things go to hell in front of her eyes (her being crap at following people without being noticed certainly doesn't help). This might have been a much more interesting movie if she had been able to be completely undetected in her stalking and observation, but the movie, adapted from a novel, has its own thesis about alienation and connection. It insists on having everything you expect to go wrong happen pretty much in the way you would expect it to.
The story isn't completely predictable, though. There's a subplot about Tama's thesis professor and his own life, his slightly mysterious relationship with his wife, dealing with his dying mother, and grappling with his own sense of detachment from life. It's a bit of a cliché about academics who become alienated from normal life and relationships, and I can see how this serves as another facet of the movie's attempts to explore what it means to be human and to have connections (or fail to). It's a very common theme in a lot of Japanese stories, not just in novels, but even in manga and anime. It seems the Japanese are very, very preoccupied with existentialism and the meaning of life.
What might have been a crass, high-concept TV movie becomes a sad minor epic about the sadness of existence. It's all very Japanese, especially in the way it doesn't go that deep into psychology and features characters doing potentially destructive things to make sense of their lives instead of just going to therapy. But maybe I'm imposing a Westernized view of behaviour and motivations to a story about people who don't always understand their own motivations for their actions.
That's not to say A Double Life isn't poignant, even if I don't agree with the way it accepts a certain "this is how people are, this is how life is" attitude as a life lesson. The movie also implicates us, the audience, since we ourselves are voyeurs and observers, and suggests that everyone is; that it's part of life, and that just seeing things doesn't mean we understanding them without knowing all the facts. Maybe I'm jaded, but I've come across that idea lots of times before, so I'm not as surprised or enlightened by that theme as someone else might be.
I think I need to watch some zombie comedies from Hong Kong next.
Always looking at lookitmoves@gmail.com
Follow the official LOOK! IT MOVES! Twitter feed at http://twitter.com/lookitmoves for thoughts and snark on media and pop culture, stuff for future columns, and stuff I may never spend a whole column writing about.
Look! It Moves! © Adisakdi Tantimedh
---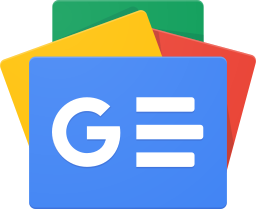 Stay up-to-date and support the site by following Bleeding Cool on Google News today!