Paramount Gets Rights To Reboot The Saint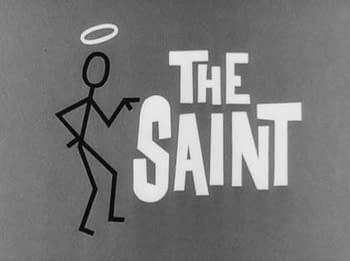 Every studio is looking for the next franchise and often times they are looking into the past to see the future. And that is a good thing for fans of Simon Templar, better known as The Saint. According to Deadline, Paramount has secured the rights to bring the charismatic hero back to the big screen.
The history of the Saint is rather interesting. He started off as a series of novels by Leslie Charteris from 1928 to 1963. It has been adapted a few times, first onto the radio where Templar was played by the late Vincent Price. He made his TV debut in 1962 by a pre-Bond Roger Moore. That ran until 1969 and then was revived as The Return of the Saint with Ian Ogilvy as the star in 1978. Two other attempts to get him on TV were made including the 1987 TV pilot The Saint in Manhattan starring Andrew Clarke and then in 1989 there were six television films made in the UK staring Simon Dutton.
In 1997, Val Kilmer took on the role of the Saint in name only. The film bore little to no resemblance to the novels or the TV series and had no credit for Leslie Charteris.
The producing deal isn't close yet, but the likely names are Lorenzo di Bonaventura and Robert Evans.