Henry Golding (Crazy Rich Asians) is in talks to star in the G.I. Joe spinoff, Snake Eyes for Paramount, Skydance and AllSpark. Robert Schwentke (The Captain) will direct, Brain Goldner will produce, and Evan Spiliotopoulos (Beauty and the Beast, The Huntsman: Winter's War) will write the screenplay, according to Variety. Goldner produced the previous G.I. Joe films The Rise of Cobra (2009) and Retaliation (2013).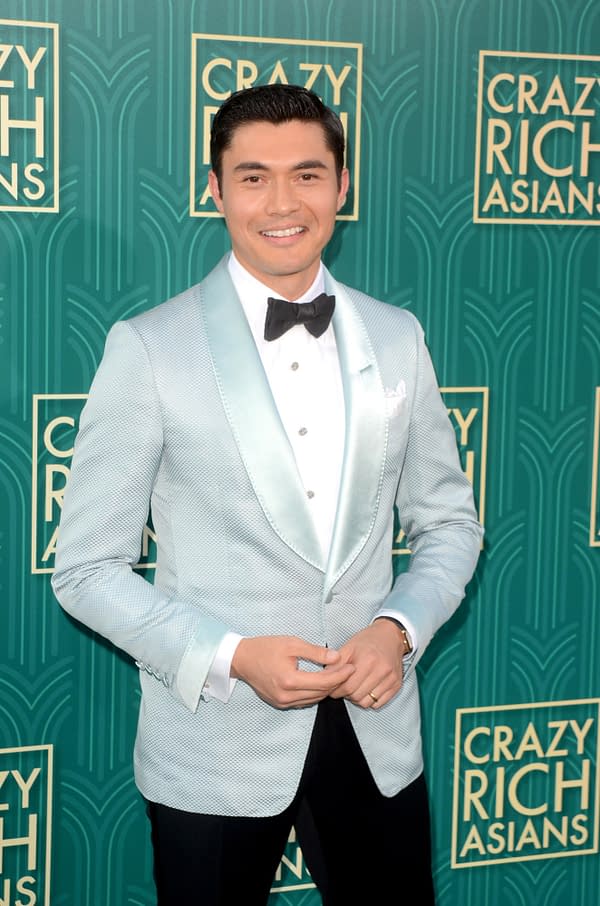 Though some backstory was revealed in the films, Snake Eyes will be the character's first solo adventure. Clad in all black, the silent ninja commando is one of the most popular Joes of the franchise. He has a bond with Scarlett (Rachel Nichols) and often goes on solo missions with his pet wolf, Timber. His archenemy is Storm Shadow (Byung-Hun Lee), a jealous rival raised in the same clan as Snake Eyes, who sided with Cobra.
If the signing is official, Golding would take over the role for Ray Park, who played the character in the first two films. No word if Lee will reprise his role.
G.I. Joe, based on the Hasboro popular toy line, began as early military action figures from Stan Weston. After selling the licensing rights, Hasboro rebranded the figures as G.I. Joe: America's Moveable Fighting Man before scaling down the toys to the "action figures" we see today. The franchise solidified itself with comics and the animated show, G.I. Joe: A Real American Hero.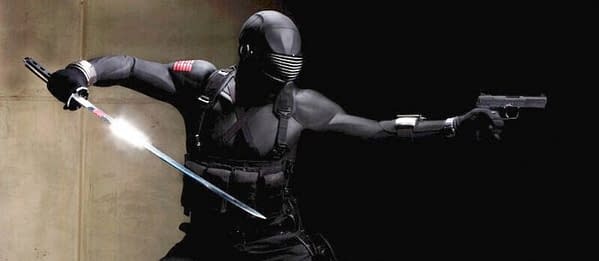 Hasboro would task Paramount to adapt a live action version of the franchise in what became G. I. Joe: The Rise of Cobra following the success of the live action adaptation of The Transformers films. While critics panned The Rise of Cobra, it would be a box office success grossing at over $300 million. Despite a mass casting overhaul, Paramount released G. I. Joe: Retaliation to a similar reception and grossed $75 million more than its predecessor.
You can see Golding in the upcoming Paul Feig romantic comedy Last Christmas with Emilia Clarke in theaters November 8th.
Snake Eyes is tentatively slated for a October 2020 release.
Enjoyed this article? Share it!