PG-13 Horror Films That Will Scare Audiences of All Ages
After the recent conversations surrounding the PG-13 remake of a remake for Black Christmas, many horror fans are concerned about the limitations it may be given. While the slasher genre is meant to thrive in an 'R' rating, there are still plenty of horror films within PG -13 guidelines that can provide scares to horror genre fans.
As of now, Black Christmas is receiving mixed reviews, but to remind us of some solid PG-13 horror, we've compiled a list of a few films that felt true to the genre and were made for more than a teen audience.
The Grudge
We've talked about The Grudge franchise quite a bit lately — a Japanese film that terrified audiences worldwide with a vengeful spirit. The film spawned several sequels and US spin-offs, leading up to the upcoming 'R' rated version of The Grudge, however, the first three films earned PG-13 ratings and still had plenty to brag about.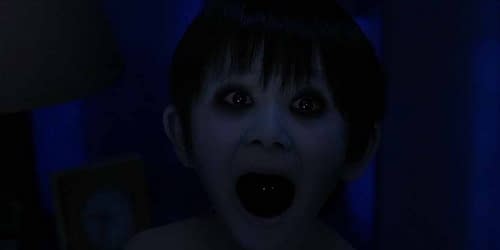 The auditory scares in The Grudge are a major reason behind its success, with her unforgettable noise from a broken neck and the feline cries of her drowned son. The subtleties and paranoia the film creates are safe enough for younger audiences, but even as an adult, it has the ability to stay with you for years after witnessing her rage.
Insidious
Insidious ushered in a new wave of horror tactics, with the ambience being a crucial piece of the puzzle. The haunted-house film series follows a pattern of creating a tense atmosphere before throwing a jump-scare your way without going down the gore route. The spirits tend to be from decades prior, using music and appearances from the past to make it feel more "vintage" which is something the modern horror audience finds eerie.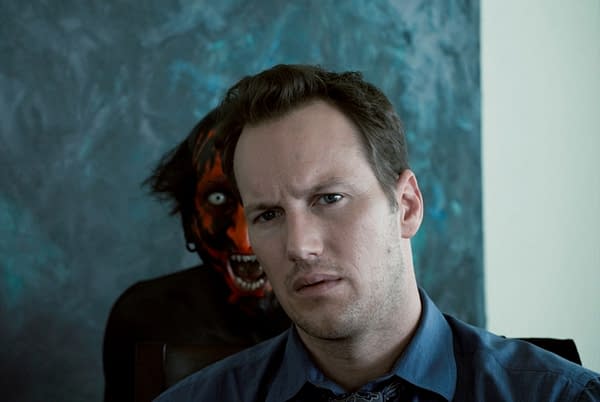 The first film set the bar fairly high (that red demon peek-a-boo scene still gets us) and the sequel also found clever ways to rise above the first instalment, proving that the PG-13 horror wasn't a fluke. It's now leading us to a fifth film which has slightly lost the magic of the first two, but the films have proven that they can remain accessible to audiences of all ages and still prove itself to horror devotees.
Drag Me to Hell
Drag Me to Hell still remains a film that is so unlike anything we've seen over the years, blending several genres in a film that delivers. The film by Sam Raimi follows a woman who is cursed by a Gypsy that dies shortly after. The curse leads to a fight for her life to avoid being sentenced to hell (clearly) and every ounce of horror that occurs is phenomenal.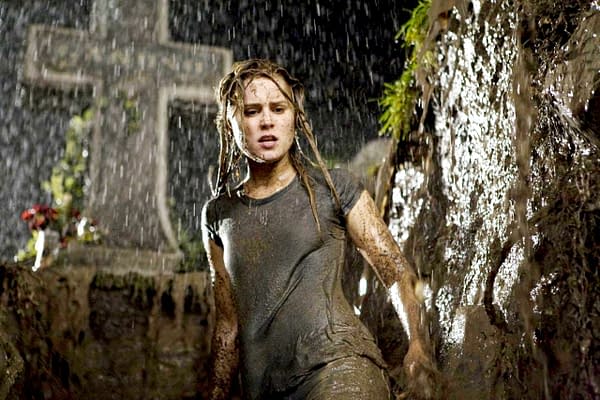 The film left a little to be desired because of the emotional conclusion, but the head-on horror that effortlessly mixed comedy with bluntness made Drag Me to Hell a film that deserves to be celebrated for its originality. If you haven't seen Drag Me to Hell, you need to dedicate the time to give it a chance because I can assure you it's worth the time — and maybe even a sequel one day?
Exorcism of Emily Rose
The thought of an exorcism movie being PG-13 seems a little perplexing given films like The Exorcist, but The Exorcism of Emily Rose managed to alter our ideas of what you can pull off. The film is an emotional gut-punch, and the performance by Jennifer Carpenter is truly one of a kind.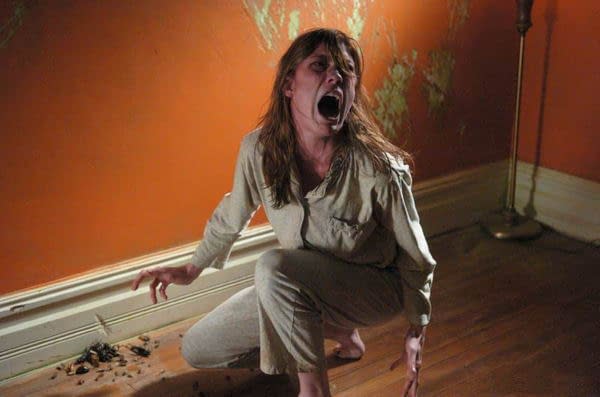 Carpenter brings vulnerability to her compassionate character and conversely showcases chilling moments of terror that makes her one of the most impressive possessed performances of all time. The film is sometimes set in a courtroom, other times it focuses on a religious subtext, but overall the ambitious film is a strong horror piece that found its own path in a popular sub-genre.