The Pirates Don't Always Win: Blackmailing Ring Arrested, Including Theater Owner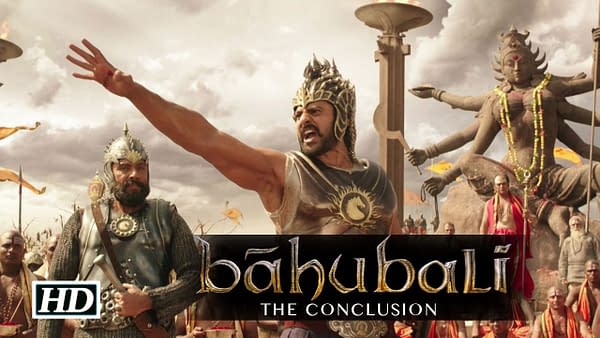 With the recent rash of attacks involving ransomware affecting companies worldwide, Walt Disney's Bob Iger telling employees that their latest installment in the Pirates of the Caribbean franchise is being threatened to be released online by a group calling itself informed Disney unless they pay their own ransom, it would seem that hackers are getting the upper hand. However it turns out that not only are relatively few of their would-be victims are paying up, but that at least in one case, the attempt has failed completely.
Bahubali 2: The Conclusion has been breaking a number of box office records in it's home market of India. That hasn't stopped one piracy ring from trying to get in on the action. The film's production company Arka Mediaworks Entertainment Ltd received a call informing them that they had a copy of the film and would release it if their ransom demands weren't met by paying 1,500,000 rupee (about $23,000 US). The production company demanded (and received) a copy of a segment of the film to prove that the hackers indeed had a high quality copy. It turns out the copy was too good – rather than the more typical cam or telesync copies, they had an actual copy of the digital print. This meant two things – first that it was copied from a theater directly, and that it still had a forensic watermark which allowed officials to trace it back to it's origin.
From there it was only a short time before Divakar Kumar, the theater owner of the Veena Cinema Hall at Tivhra in Begusarai had been arrested, then on to the individual that made the call to Arka. At that point the prisoners they had began to sing like jailbirds, leading to a total of six arrests. Those arrested include: Rahul Mehta, 26, Jitender Kumar Mehta, 37, Taufiq, 27, Md Ali, 39, all from Delhi and Chandan from Patna.
Some of the pirates seem to be a big fan of the Bahubali films, since both Jitender and Taufiq were arrested back in 2015 by Omiti police of Jabalpur for pirating the previous Bahubali- The Beginning.
If and when a 3rd installment comes rolling along, it's likely that officials will be keeping an eye out for these fellows in case they try to make a third go of digital kidnapping.