Ryan Murphy Casts Newcomer Jo Ellen Pellman as Lead in New Film 'The Prom'
Ryan Murphy has rounded out the cast of his latest film The Prom, based on the Tony-nominated play of the same name. Newcomer Jo Ellen Pellman has joined the cast in the lead role of Emma, who is told she cannot bring her girlfriend to the dance. Four theater stars, played by Meryl Streep, James Cordon, Nicole Kidman, and Andrew Rannells come to her town to help her. The film adaptation is written by Bob Martin and Chad Beguelin from a concept by Jack Viertel. This will debut on Netflix, part of Ryan Murphy's overall deal with the streamer. The film heads in front of the cameras next month.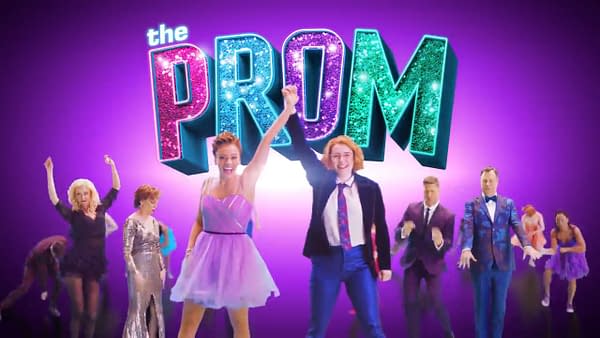 Pellman will star as Emma, a high school senior in Indiana who is banned from taking her girlfriend to the prom. Following the controversial decision, four Broadway stars (Streep, Corden, Kidman, and Rannells), in an attempt to champion a good cause and not-so-coincidentally rehabilitate their careers, head to the small town to support Emma.
This has giant hit written all over it. The cast is amazing, the play is super popular, and pretty much everything Ryan Murphy touches turns to gold. Or at least becomes very polarizing. This just became one of my most anticipated watches.
The Prom, starring Jo Ellen Pellman, Meryl Streep, James Cordon, Nicole Kidman, Andrew Rannells, Logan Riley Hassel, Sofia Deler, Nico Greetham, and Nathaniel J. Potvin will debut on Netflix in the fall of 2020.
First seen on Deadline