Scream 6 – Why Kirby Reed Deserves To Lead An Entry
Scream 4 fans have come a long way after refusing to accept the (now officially debunked) death of a fast favorite character named Kirby Reed, whose fate was debated for more than a decade after the film's release. What fueled the initial fire before learning that Kirby fans "f***ing won"? Longtime Scream director Wes Craven's comments (both on Twitter and the film's Blu-ray commentary) actually suggested that Kirby was, in fact, alive in his own vision.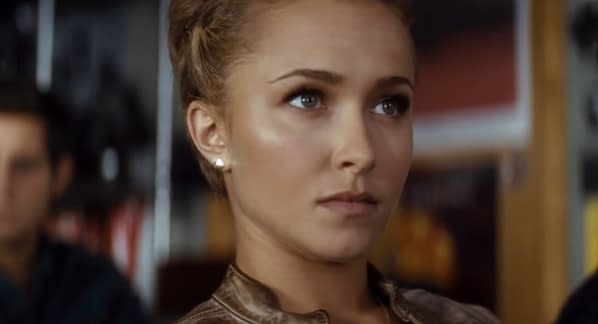 When the 2022 iteration of Scream was released, we quickly discovered that a Kirby easter-egg depicted that she's still alive and known as a survivor of the "Woodsboro Massacre Reboot" in 2011. Then not too long ago came the significant hype-worthy confirmation that Hayden Pannetierre was returning to reprise her role for Scream 6, which pretty much solidified that one of the most unsuspecting final girls of the genre still has a lot of life to offer to the franchise. So why should we trust the character to lead an entire entry of the influential Scream universe potentially?
A Sneaky Sequel Opportunity
With Scream 6, we have a unique opportunity to replicate a few core fragments of the original sequel, including seeing how new survivors cope with the array of emotions from surviving a film (like Sidney and company in Scream 2). The four survivors of Scream 2022 obviously offer that same (previously written) college dynamic. However, Kirby is actually a character whose own story has yet to be told (at all), and being thrust back into a murder spree 10+ years later would be a great chance to organically re-open those wounds for new and returning viewers. For example, imagine Sidney via Scream 2 with no surviving friends and experiencing a decade of unresolved issues before being attacked yet again…
That being said, if Scream 6 does choose to focus on Kirby's unexpected "sequel" story, it would easily subvert sequel expectations!
Sidney-Level Trauma
Sidney Prescott is the undeniable queen of the Scream franchise, giving us five films of pure Prescott perfection without ever missing a beat. However, Neve Campbell has since stepped back from the franchise (temporarily), which means another scream queen must rise for the sake of the future! In the recent film, we received the stunning standouts of Sam and Tara Carpenter too, but what sets Kirby apart from others is her deep connections to the killers of Scream 4. In her previous film, Kirby's partial love interest reluctantly left her for dead, and her best friend turned out to be his accomplice. Talk about trauma!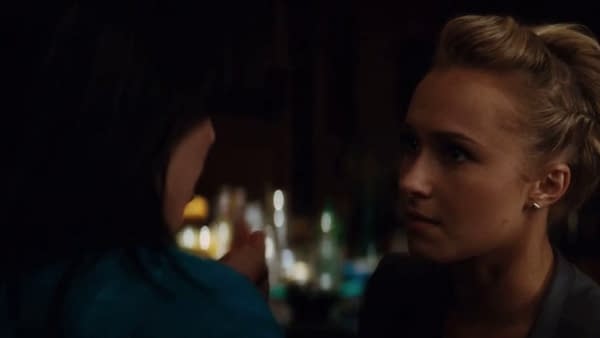 Kirby making a comeback after being turned on by those closest to her and the total loss of her friend group is a twist that only Sidney can fully comprehend (sorry, Richie, you and Sam weren't that close), so it allows the story to have a character with reasonable trust issues that could feel very similar to Sidney's own complex relationships with murderers. But let's not use that trauma to turn her into a killer, yeah?
The Original Movie-Buff Genre We Deserve
For most, the death of Randy in Scream 2 was a tough pill to swallow and is discussed as the singular death that many hoped to avoid. In Scream 4, Kirby shared that sentiment again, even more so after Kirby's iconic movie-buff call with Ghostface eventually led to her ambiguously bleeding out. In Scream 5, we did receive Mindy Meeks-Martin, the niece of Randy, who added some of that Randy-ness to the film, but her role was created to usher in nostalgia, legacy connections, and to some extent, fill that "film geek" persona.
On the other hand, Kirby checks the boxes for any self-aware meta references the film might need but also has a sharp-witted delivery and edgier personality that makes her feel less contrived than any other horror aficionado characters of the Scream films. Who doesn't want to see another Ghostface vs. Kirby match-up, but with better results for a grittier, possibly hardened Kirby? Exactly.
Scream 6 (title TBA) will arrive in theaters on March 10, 2023.