SCTV Netflix Documentary Directed by Scorsese Gains Rick Moranis
It's a week full of Rick Moranis apparently. After retiring from acting in the mid-'90s, the Canadian comedian returned to the biz (at least in voice form) on last night's episode of ABC sitcom The Goldbergs. As we'd reported, he was reprising his Spaceballs character Dark Helmet, the doll-playing spoof on Darth Vader.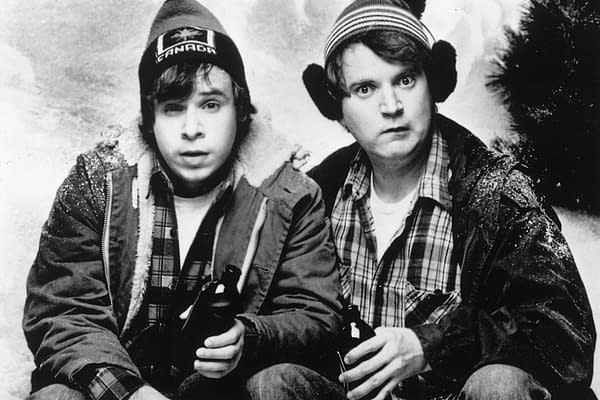 Turns out that won't be last 'new' time we see Moranis, as he's confirmed to be appearing in a project at Netflix: a documentary about Canadian sketch comedy series SCTV, called An Afternoon with SCTV.
Jimmy Kimmel is hosting a live live taping of the comedy special part, happening this Sunday in Toronto, ON.
Perhaps you've heard of the show, which premiered in 1976 just one year after Lorne Michaels's NBC Saturday Night Live hit US televisions.
Moranis will join fellow SCTV alum like Joe Flaherty, Eugene Levy, Andrea Martin, Catherine O'Hara, Martin Short and Dave Thomas in the documentary, which is also being called "a comedy special".
Martin Scorsese is directing, kind a big departure for the icon, as he doesn't normally go for the laughs.
The special is reportedly set to hit Netflix sometime in 2019 with a global release in all territories, except Canada where CTV will debut the special.