Sean Spicer To Appear On Jimmy Kimmel Live Next Week
Former White House press secretary Sean Spicer has chosen Jimmy Kimmel Live to be his first public interview since resigning in July.
It seems like so long ago now. We'd turn on our televisions and see Spicer twisting in the wind trying to explain some early morning tweet from Donald Trump. He toed the party line like a worker bee and became a national punch line in the progress. He was talked about on late night television more than O.J. Simpson (possibly), and Melissa McCarthy's impression of him on Saturday Night Live helped rocket the the skit comedy show back into importance.
But the former spokeman for the RNC's days seemed to be numbered when he stopped doing on-air briefings, Sarah Huckabee Sanders stepped in more often — and then there was the day he was snubbed on a trip to the Vatican. The devout religious man was left in his hotel room while the President and the rest of his traveling staff when to meet the Pope. But the final straw came with the hiring of Anthony Scaramucci… who lasted 11 days as communications director. Spicy resigned, but was going to stick around and help The Mooch settle in. Scaramucci lasted 11 days and now we're six weeks later — yes, only six weeks — and no one has seen Spicer. They even checked the White House bushes. That's going to change next week when Spicer will be making his first television appearance since his resignation. And it will be on Jimmy Kimmel Live. I had figured he was going to stay away until he could be the host of Saturday Night Live, but Spicer will be a guest Wednesday, September 13th. The announcement was made along with a series of good-natured tweets between Spicer and Kimmel:
Spicer chose the L.A.-based Kimmel, while Scaramucci went on the N.Y.-based Late Show with Stephen Colbert last month.
---
---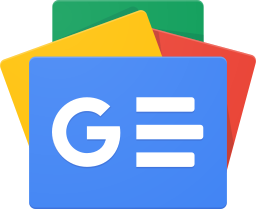 Stay up-to-date and support the site by following Bleeding Cool on Google News today!