This is one of those movie spinoff things that I wasn't expecting. Because as a family, we love to take the kids to London's South Bank. We do a thing, play on the wooden slats playground, walk up the South Bank, maybe pop into the Royal Festival Hall to see what's going on, then wander up, maybe pop up the Tate Modern viewing pattern to invade the privacy of their very rich neighbors, then on past Shakespeare's Globe, the Golden Hind and then through to Borough Market to try all the produce and maybe buy lunch.
Looks like we'll have a new diversion for the end of March, ahead of the release of the Shazam! movie based on the Captain Marvel comics from DC. As opposed to the Captain Marvel comics from Marvel. Man, you wait ages for a movie about Captain Marvel and then three come along at once.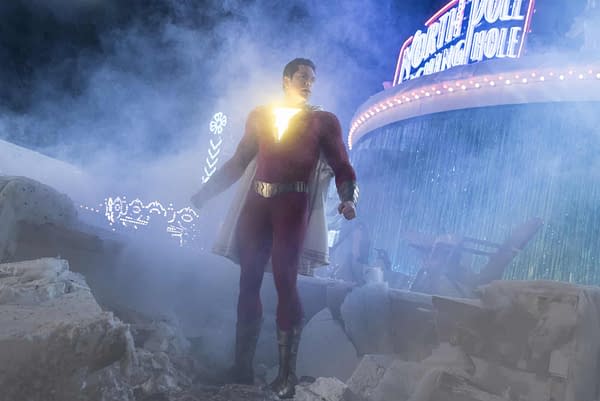 Ahead of the UK release of the movie on April 5th, a Shazam! funfair will be open on 21st and 22nd March and will give members of the public the chance to become superheroes when taking on versions of classic funfair games and challenges. Free entry, obv. It will include traditional wooden game huts, a helterskelter, voice-activated photo booth and a prize redemption hut, with a prize guaranteed for all visitors. It will be based on 'Chilladelphia', a carnival featured in the new film.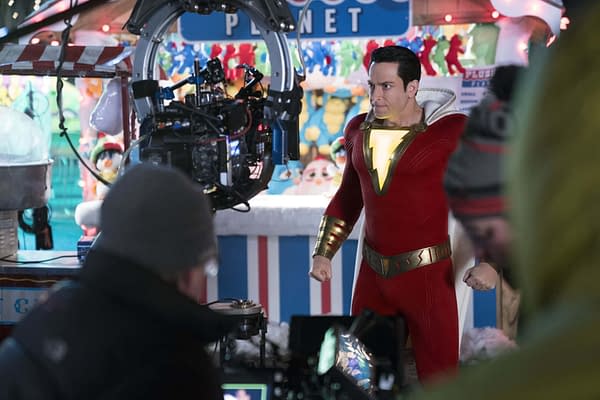 Shazam! actors Zachary Levi and Mark Strong, director David F. Sandberg and producer Peter Safran will open the funfair to the public at Bernie Spain Gardens, that's the green bit between Oxo Tower and Gabriel's Wharf. And apparently, fans can test their powers of strength, courage, stamina, power, speed and wisdom to win prizes. Or rather the kids can, while I lie back and watch. Oh and they can cheat by using the word Shazam!
The Shazam! funfair is open to the public on 21st March between 12 and 8pm and 22nd March between 10am and 1.30pm.
Enjoyed this article? Share it!