"Shazam!": Say His Name – Then Hang Out at His SDCC "Chilladelphia" Offsite [IMAGES]
The World's Mightiest Mortal is out in full swing at SDCC 2019, with Shazam! set to celebrate the fiftieth year of Comic-Con International: San Diego. To promote the upcoming home release of what was easily the best superhero film of the year, patrons are invited to come by the Warner Bros.' display in front of the Omni Hotel in San Diego, and walk through the "Chilladelphia" carnival from the climatic battle of the film. Guests will have the chance to enjoy some games for a chance to win exclusive prizes and pose for some fun photo ops.
Aside from the would-be winter wonderland, "The Big Red Cheese" and his supporting family are being shown love on the convention floor. Clearly a hit with fans, the film showed the more hopeful and light-hearted side of being a DC superhero. So much so that you might even think that the film showed main character Billy Batson learning that with great power there must also come great responsibility. Feels like we heard that somewhere before…
Here's hoping that the original Captain Marvel returns soon to help whatever is left of the cinematic Justice League finally face the threat of Darkseid… but until then? Shazam! is currently available to stream or purchase.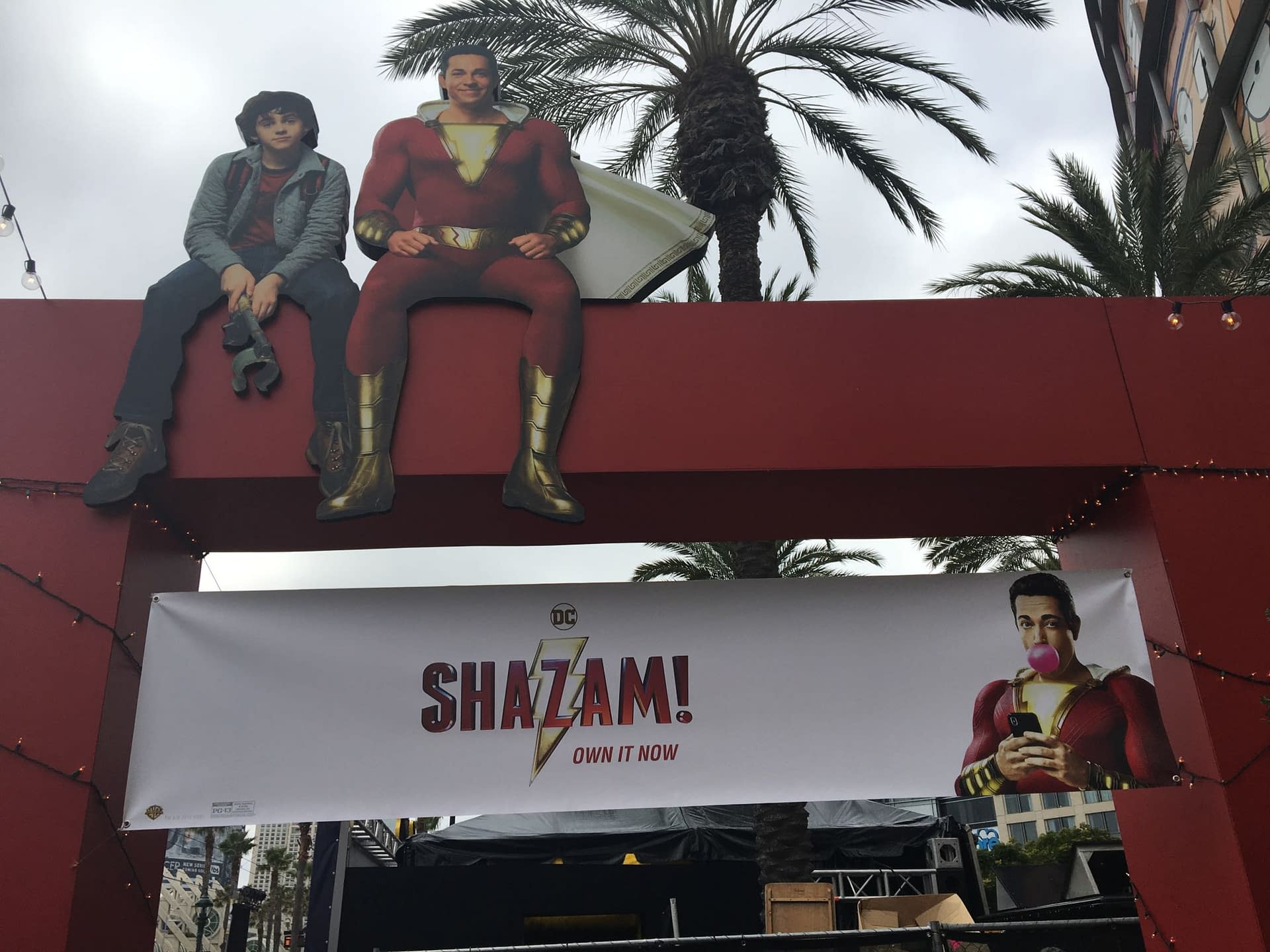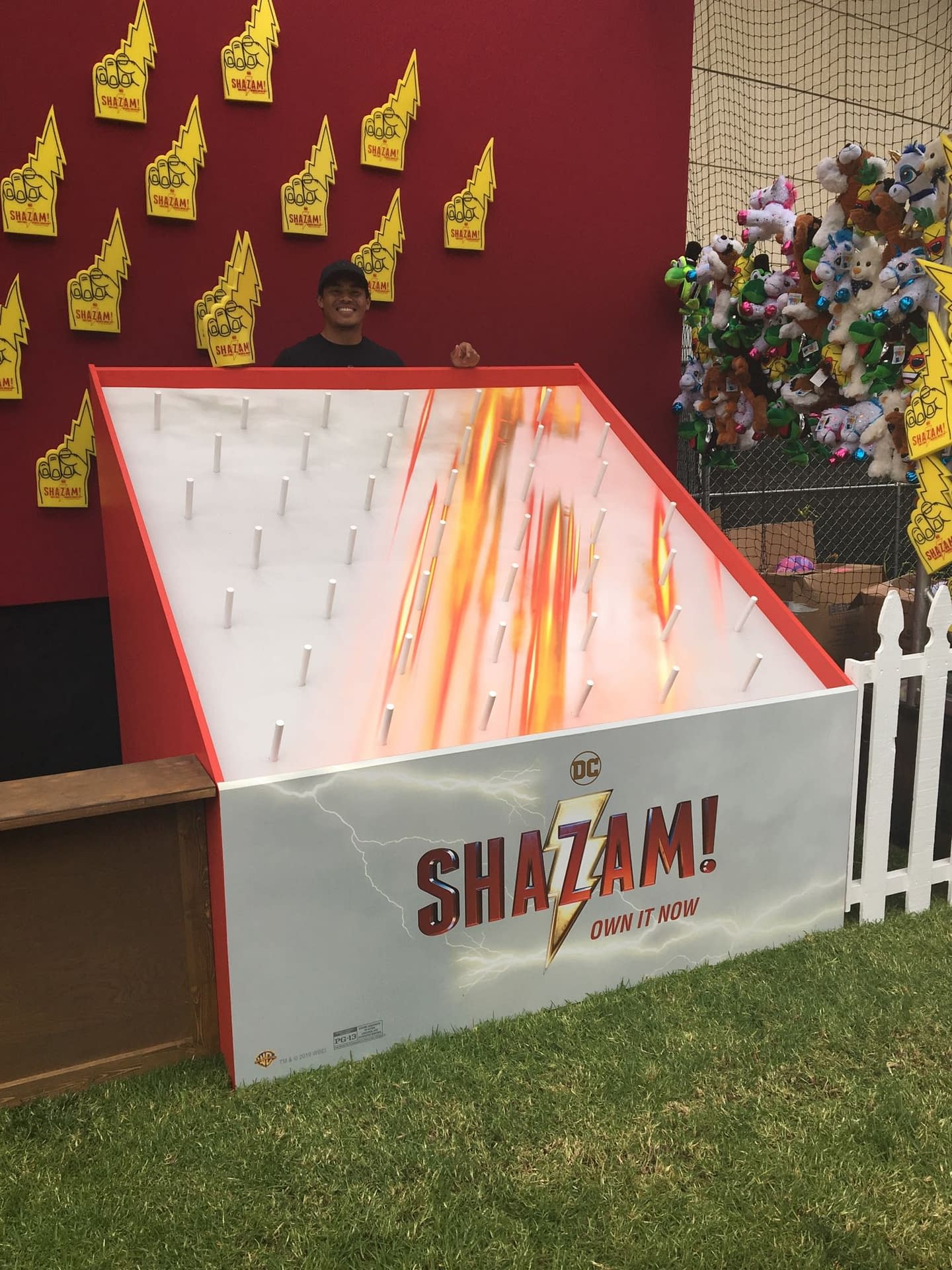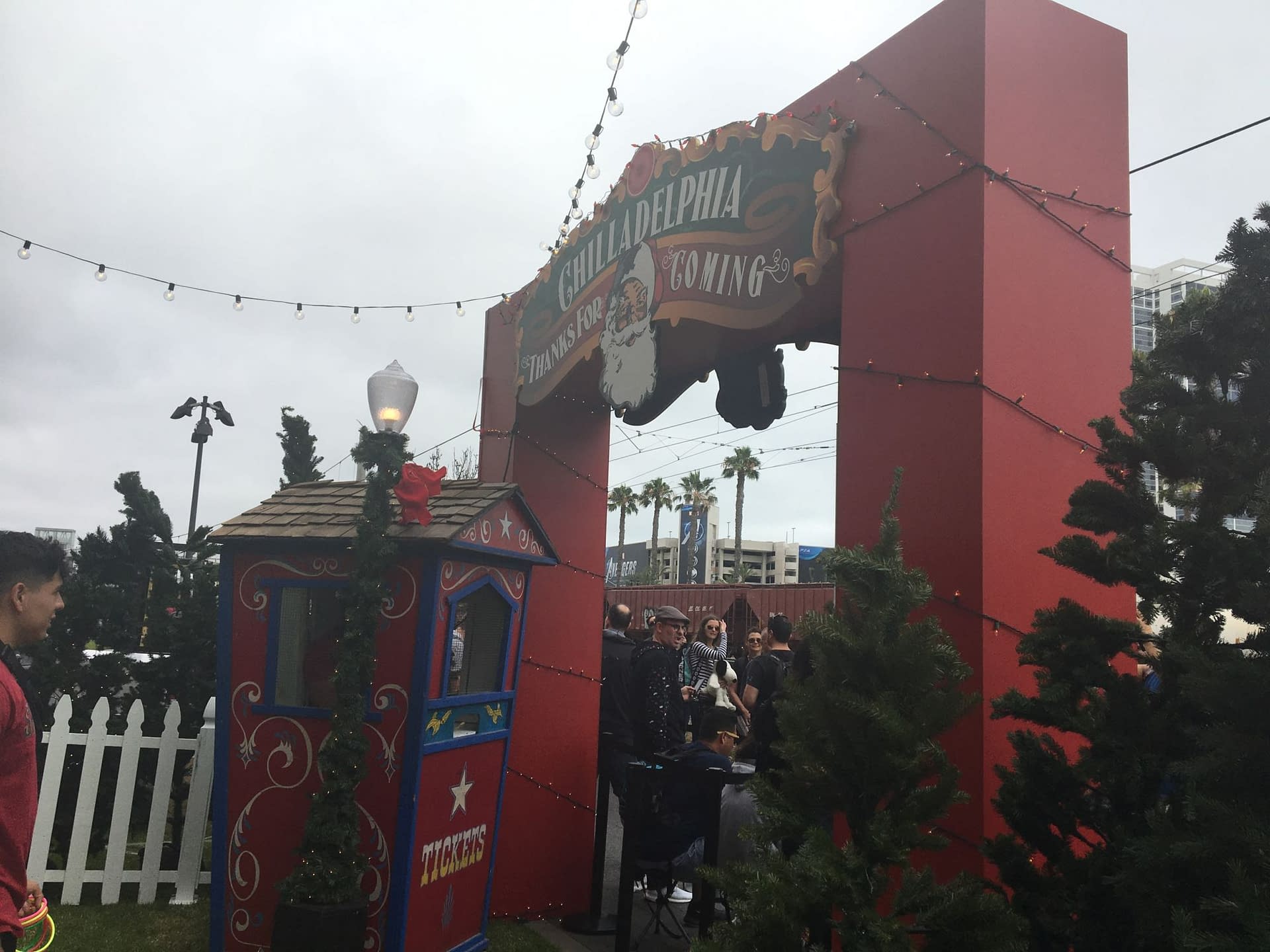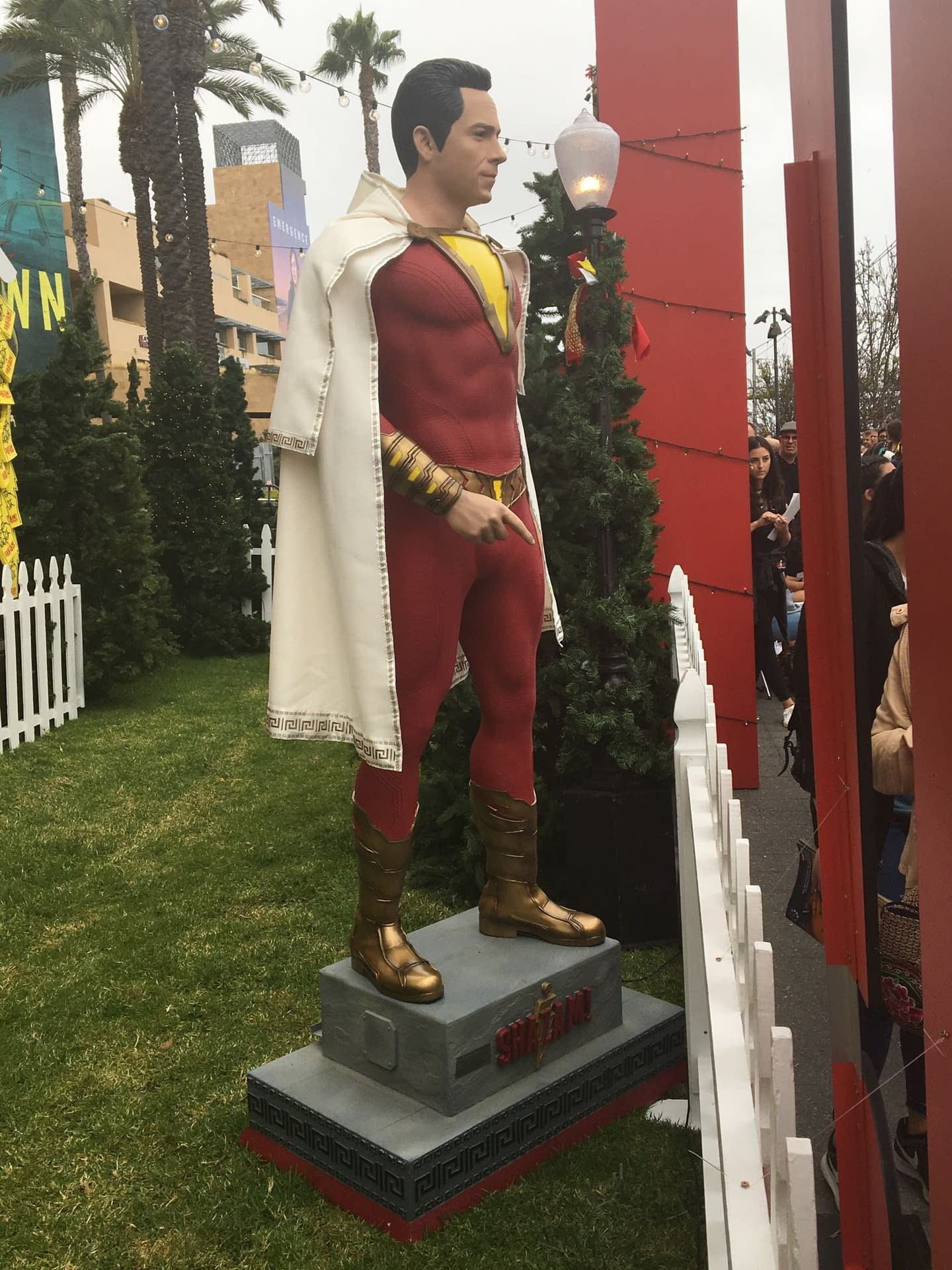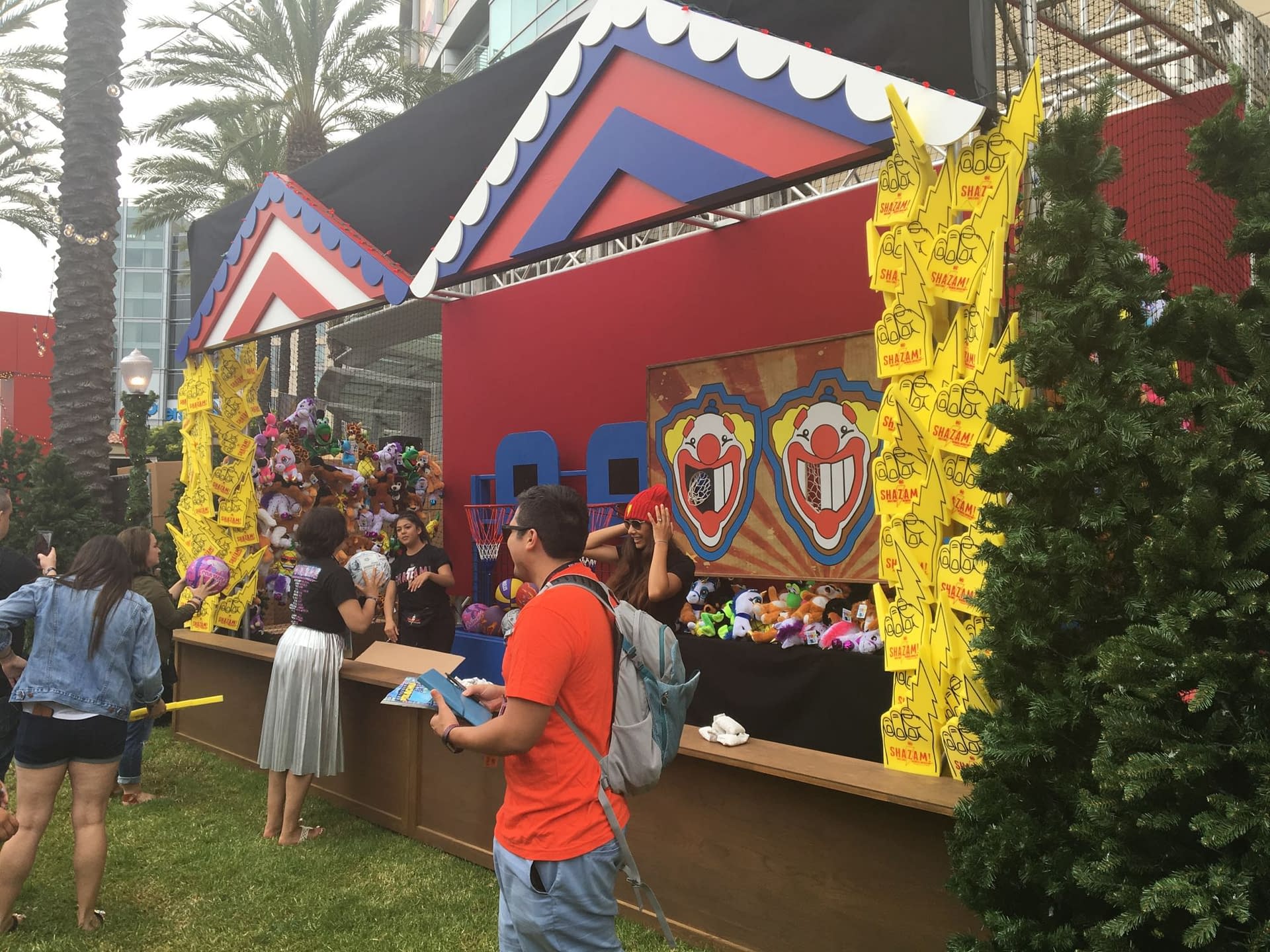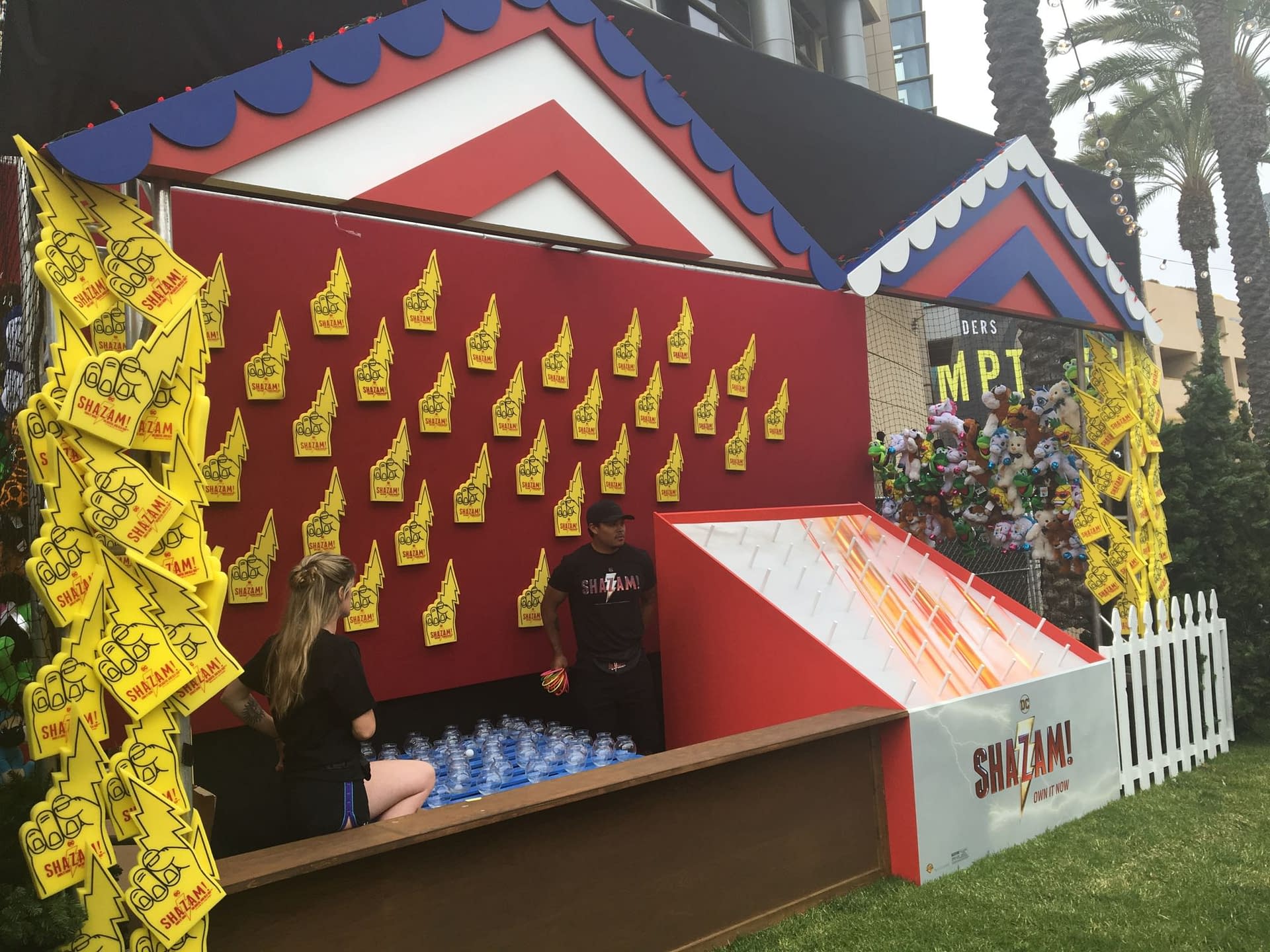 David F. Sandberg ("Annabelle: Creation") directs New Line Cinema's "Shazam!," the origin story that stars Zachary Levi (TV's "Chuck") as the titular DC Super Hero, along with Asher Angel (TV's "Andi Mack") as Billy Batson, and Mark Strong (the "Kingsman" movies) in the role of Super-Villain Dr. Thaddeus Sivana. Peter Safran ("Aquaman," "The Conjuring" and "Annabelle" films) serves as the film's producer.

We all have a superhero inside us, it just takes a bit of magic to bring it out. In Billy Batson's (Angel) case, by shouting out one word—SHAZAM!—this streetwise 14-year-old foster kid can turn into the adult Super Hero Shazam (Levi), courtesy of an ancient wizard. Still a kid at heart—inside a ripped, godlike body—Shazam revels in this adult version of himself by doing what any teen would do with superpowers: have fun with them! Can he fly? Does he have X-ray vision? Can he shoot lightning out of his hands? Can he skip his social studies test? Shazam sets out to test the limits of his abilities with the joyful recklessness of a child. But he'll need to master these powers quickly in order to fight the deadly forces of evil controlled by Dr. Thaddeus Sivana (Strong).

"Shazam!" also stars Jack Dylan Grazer ("IT") as Billy's best friend and ultimate superhero enthusiast, Freddy, part of the foster family that includes Mary, played by Grace Fulton ("Annabelle: Creation"); Darla, played by Faithe Herman (TV's "This is Us"); Eugene, played by Ian Chen (TV's "Fresh Off the Boat"); and Pedro, played by Jovan Armand (TV's "Hawaii Five-O"). Cooper Andrews (TV's "The Walking Dead") and Marta Milans (TV's "Killer Women") play foster parents Victor and Rosa Vasquez, with Oscar nominee Djimon Hounsou ("Blood Diamond") as the Wizard.