Posted in: Games, Movies, Video Games | Tagged: entertainment, games, grand theft auto, grand theft auto 5, Grand Theft Auto V, gta, gta 5, GTA V, take two, video games
---
Take-Two Can't Figure Out If Story DLC Is Coming To GTA V Or Not Rockstar usually taken a while to add to their games with DLC, but when they do, it usually adds a lot of worthwhile content. From the Ballad of Gay Tony to Undead Nightmare, the studio has a good history with additional content.
But GTA V has been out there for coming up on two years and we've had no word on this front. To complicate matters further, Take-Two don't seem to have figured out their messaging on the subject. During an investor call yesterday, CEO Strauss Zelnick fielded questions about this, but denied story content was ever confirmed as happening. He said:
No, we haven't discussed any story-based downloadable content. We did talk about the Heists and they've been released.
When told that the company did mention this around the release of the game, Zelnick said:
we have different recollections
But now a Take-Two representative has contradicted that in a statement over on Gamespot. They said.
Strauss misspoke during today's call, as over a year ago Rockstar Games had said that they were exploring story mode content for Grand Theft Auto V; however, no further information has been released since. As always, we leave it to Rockstar Games to share information about their games when they're ready.
So it looks like it is back on? Who knows.
I have no doubt GTA story DLC is in the works. When and in what form it will take is something I wouldn't like to guess on, but mark my words: We will see Rockstar release DLC before too long.
---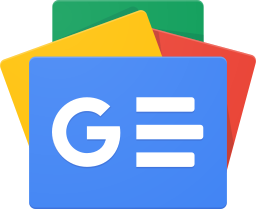 Stay up-to-date and support the site by following Bleeding Cool on Google News today!