Tessa Thompson Speaks On Representation In The MCU
Tessa Thompson, the MCU's Valkyrie herself, has been making the rounds and stopped by Variety Actors on Actors. While discussing her role in the MCU, she touched on something that Marvel Studios has been criticized on: diversity and representation. Anthony Mackie, The Falcon, went on the same show last week and had comments of his own about their diversity problems. Tessa Thompson specifically focused more on queer representation and the responsibility for fans of every race and sexual orientation to feel noticed and be seen around the world onscreen. Basically, she is the best. You can read Tessa Thompson's comments below.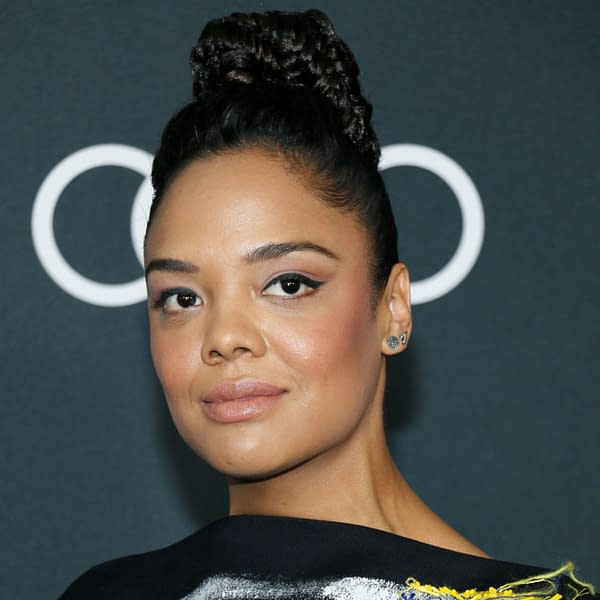 We Don't Deserve Tessa Thompson
"The truth is these movies travel globally in such huge ways, and if you can represent people that are of color, if you can represent people with disabilities, if you can represent the LGBTQIA community inside of these films, it's a pretty big deal," Tessa Thompson said. She added, "I think it's really important for everybody, but for young people especially, to be able to show up to those movies and see projections of themselves. So I'm really excited that we're able to continue to push the bounds of that and that I'm able to do that with Valkyrie. Because there's so many cool queer characters in the comic books, and they should have a place on screen."
Like most, I cannot wait to see what she does in the MCU going forward, and is as great an ambassador as Marvel Studios could hope to build around, especially now that Chris Evans and Robert Downey Jr. are gone. You can spin her out of the Thor films and get her a franchise of her own asap Marvel, please and thank you.