We're only weeks away from the release of The Grudge — a return to the popular Japanese horror franchise several years after western audiences had last seen the enraged spirit.
We've been given several interviews discussing the film and its respect for continuity, footage that shows off the film's spooky atmosphere, and now even poster that feels like a true callback to the 2004 film. The newest poster for The Grudge reintroduces us to the iconic image of the spirit's hair that was made to be an unsettling contribution of the prior films in the franchise.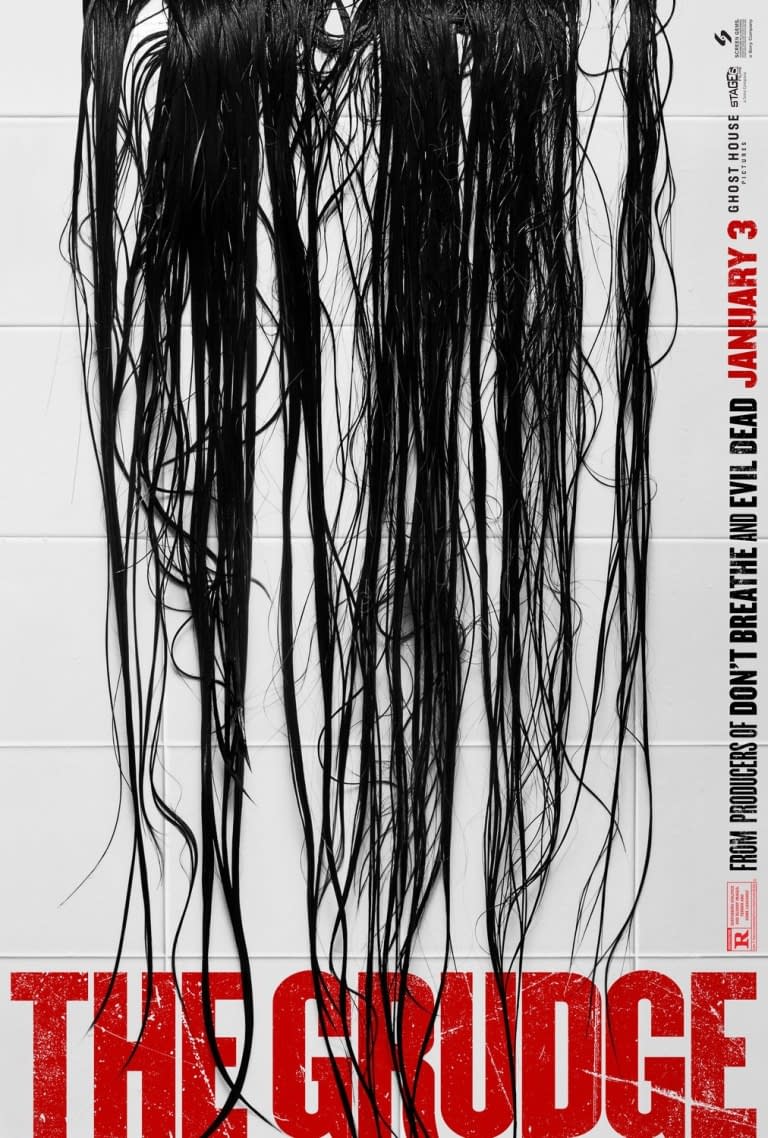 While nostalgia-based films (and marketing) can be a strength to create a greater buzz or return to a built-in audience, it can also backfire like Rings or Black Christmas. Thankfully, The Grudge has always been scary and it knows what works best, making this a perfect opportunity to remind us what was so terrifying to begin within a time where The Grudge could strengthen the genre's current state.
Obviously, there has been a conversation about if this is going to feature the original spirit, but this film is confirmed to introduce a new breed of vengeance that appears to respectfully follow in the footsteps of the franchise. This makes the film an interesting entity, as this new evil haunting has to find deviations yet still embody the unforgettable image that comes to mind when we think of The Grudge. This Kayako like persona feels like it has the potential to appease fans who love everything about The Grudge (like myself) but will still find new opportunities to make this an original chapter in a franchise that has spawned an assortment of incarnations.
The Grudge will find its way into theatres starting January 3, 2020, so make sure to binge-watch the original films ahead of this exciting revival of horror.
Enjoyed this article? Share it!