Posted in: Godzilla, Legendary, Movies, Warner Bros | Tagged: covid-19, godzilla vs. kong, legendary, movies, release dates, the matrix 4, Warner Bros, witches
---
The Matrix 4 to 2022, Godzilla Vs. Kong to 2021, and More Date Changes
The release date hits just keep coming. We just got notice that Wonder Woman 1984 and Tenet have both moved their release dates and now we have a whole pile of other moves from Warner Bros. getting new release dates according to Deadline. That isn't that surprising considering the state of the industry and how long the shutdown on productions has lasted. When a lot of these movies shut down a lot of people thought this might last a month or two. Now we're heading into month three and it barely looks like the industry is going to get started just as infection rates of COVID-19 are starting to rise again. The first movie to see a release date change is The Matrix 4. The movie was in production when the shutdown happened and it sounds like they are looking to go back to work sometime in the next month. However, that still leaves the rest of shooting and post-production, and this all assuming everything doesn't get shut down again for round two of COVID-19. So moving The Matrix 4 from May 21, 2021, to April 1, 2022, really isn't that surprising since that will give everyone involved the time they need to get the movie right.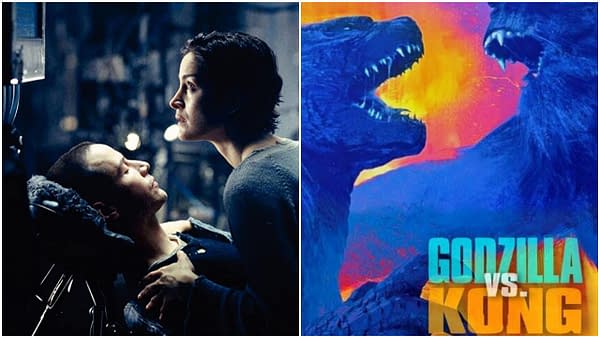 The other move that isn't that surprising is Godzilla vs. Kong getting a new release date. We haven't heard that much about this movie considering it's supposed to come out in November and with Wonder Woman 1984 moving to the fall and Dune in December the fall is looking pretty packed for Warner Bros. They can afford to push this one yet again. So instead of releasing on November 20th, it has been delayed to May 21, 2021, taking the previous release date held by The Matrix 4.
We have some other releases that have been delayed or moved as well. Robert Zemeckis' feature adaptation of Roald Dahl's Witches has been pulled from its October 9th, 2021 release date and the new Tom & Jerry has moved from December 23rd of this year to March 5, 2021. Warner Bros. has removed an untitled event movie from October 16th of this year, so it doesn't compete with Wonder Woman 1984 and New Line has scheduled a new horror movie for June 4, 2021.
The Matrix 4, directed by Lana Wachowski, stars Keanu Reeves, Carrie-Anne Moss, Priyanka Chopra, Yahya Abdul-Mateen II, Neil Patrick Harris, Jada Pinkett Smith, Jessica Henwick, and Jonathan Groff. It will be released on April 1, 2022.
Godzilla vs. Kong, directed by Adam Wingard, stars Alexander Skarsgård, Millie Bobby Brown, Rebecca Hall, Brian Tyree Henry, Shun Oguri, Eiza González, Jessica Henwick, Julian Dennison, Kyle Chandler, Zhang Ziyi, and Demián Bichir. It will be released on May 21, 2021.
---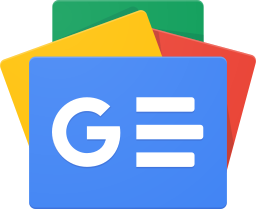 Stay up-to-date and support the site by following Bleeding Cool on Google News today!