The Three Stooges To Be Animated Series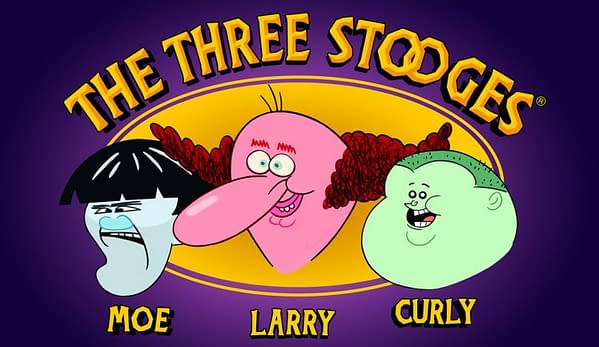 The Three Stooges are coming back in animated form. The entertainment firm Cake has teamed with animation house Titmouse and C3, the owners of the Stooges estate and brand to create 52 11-minute segments showcasing the Stooges classical slapstick style. The project is being shopped around for a home at the Annecy International Animated Film Festival and the licensing expo LIMA.
THR is reporting that Christy Karacas, co-creator of Superjail!, created the animatic for the pilot and is on-board to direct.
The Three Stooges were a vaudeville act featured in short films during the 1930s and 1940s. Those shorts were then aired on syndicated television in the 1960s and became very popular. In 2012 The Stooges were revived as a feature by the Farrelly brothers and starring Sean Hayes and Will Sasso.