'The Wandering Earth': 2 Trailers for China's New Year Science Fiction Blockbuster
A new trailer for The Wandering Earth, China's biggest Science Fiction blockbuster, was released today. Adapted from a story by bestselling author Liu Cixin, the $48 million epic is due for release in China February 5th, in time for Chinese New Year.
The first trailer was released in December.
Produced by China Film Group and Beijing Jingxi Culture, the hard Science Fiction story takes place in the near-future where scientists discover the sun will go out in decades and convince the world's governments to save the Earth by constructing thousands of massive engines on the planet to push it out of orbit and slingshot past Jupiter to a more hospitable orbit in Proxima Centuri.
The second trailer reveals that things don't exactly go according to plan.
Curse that pesky spike in Jupiter's gravity!
The Wandering Earth is the biggest Science Fiction blockbuster movie to come from China. More than that – you could say it's the first real Science Fiction blockbuster to come out of China after several attempts over the last few years failed. It's also the first completed movie adapted from a story by Liu Cixin.
Liu, as you might know, wrote the bestselling Remembrance of Earth's Past trilogy, which won the Hugo Award and put modern Chinese Science Fiction on the map with its ambitious themes and scope. There was an attempt to adapt the first novel The Three-Body Problem into a movie a few years ago, but it was shelved after rumours of budget problems and an inexperienced production company working with an inexperienced Special Effects company.
Not so The Wandering Earth. It looks like the producers and filmmakers have been taking their Michael Bay and Marvel Studios lessons and are going for broke here. The costume and tech designs are by WETA. They have major stars in it, including martial arts action star and director Wu Jing, though there probably won't be any martial arts fight scenes in this movie. That the second trailer made it a point to tell us that the director and star of Wolf Warrior 2 to attract as many viewers as possible shows how much is riding on the success of this movie. China wants to prove they can create their own Science Fiction blockbusters that could be popular worldwide like Hollywood's.
Chinese New Year is the biggest holiday season in China, and home-ground – and Hong Kong-made – movies, usually comedies, are big business for audiences who want to go out and celebrate before dinner.
I look forward to seeing it myself. I'm curious what the political and social metaphors will be.
The Wandering Earth will get a limited US theatrical release on 8th February 2019.
---
---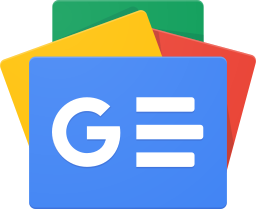 Stay up-to-date and support the site by following Bleeding Cool on Google News today!