Tilda Swinton is head witch in charge at the dance school in Suspiria. That doesn't mean she doesn't have reservations about what's going on in this school, though. Director Luca Guadagnino told Entertainment Weekly that this is a woman torn between two very passionate things.
"Madame Blanc is a woman who is in a moment of conflict," says the filmmaker. "The conflict between art and magic is something that is seen in her face."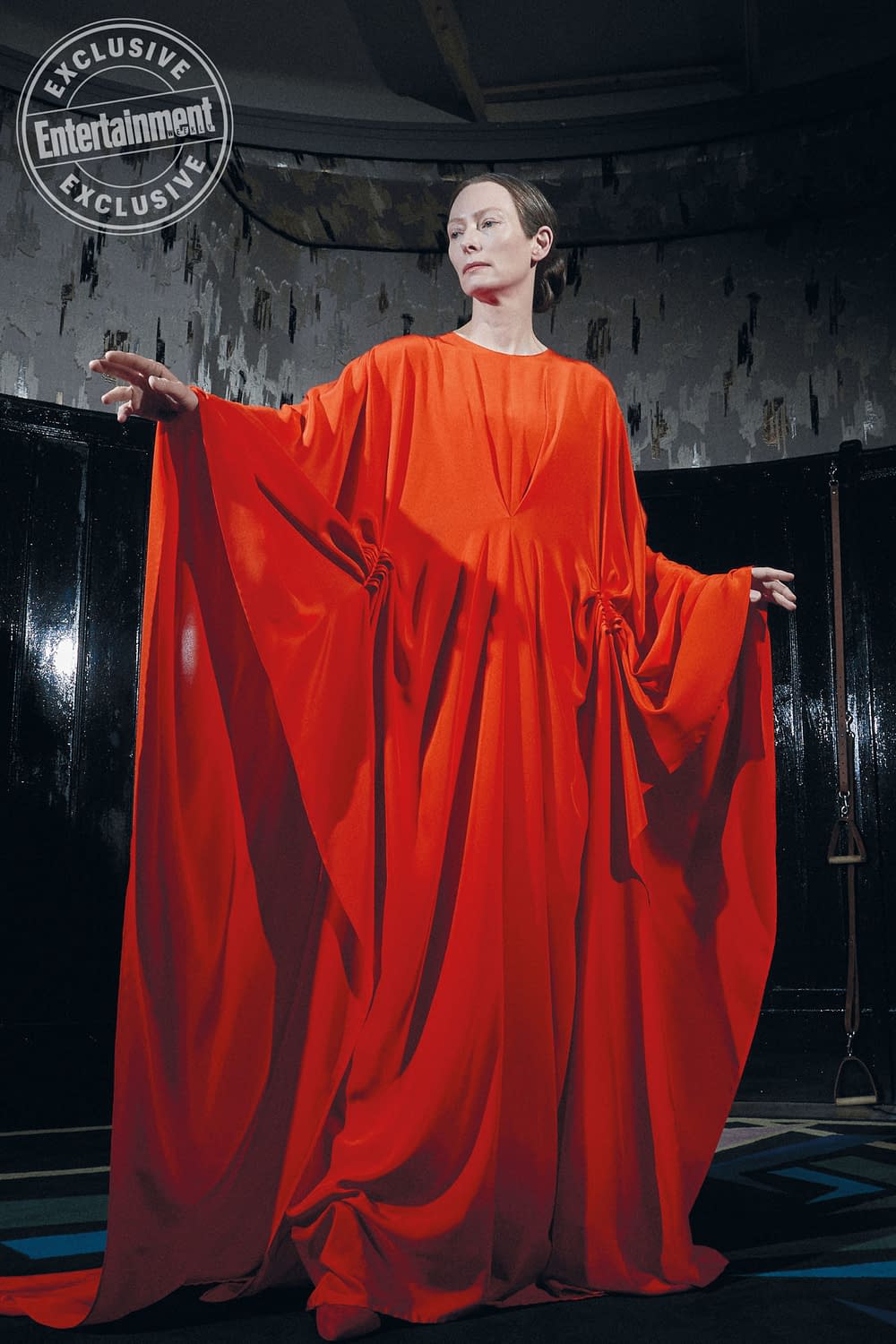 We have a new image of Swinton rocking an extremely orange cloak, and anyone who thought that this movie wasn't going to have color like the original is probably biting their tongue with these recent images. As for star Dakota Johnson, she had nothing but good things to say about her co-star.
"Oh my gosh, I just adore her so deeply," says Johnson of Swinton. "I want to make movies with her forever and I hope we will. It's just an amazing, amazing friendship and collaboration that I have, that I'm so grateful for in my life."
This movie gets more interesting the more we see of it.
Summary: As a darkness builds at the center of a world-renown dance company, its artistic director, a young American new to the troupe , and a grieving psychotherapist become entangled in a bloody, sighing nightmare.
Suspiria, directed by Luca Guadagnino, stars Chloë Grace Moretz, Dakota Johnson, Tilda Swinton, Jessica Harper, and Mia Goth. It will be released November 2nd.
Enjoyed this article? Share it!