Undertaker Ignores John Cena's Challenge on Final Raw Before WrestleMania
Well, that was unexpected. As the ten-o-clock hour approached on Monday Night Raw, John Cena came to the ring to call out The Undertaker one more time. WWE has clearly been building toward this match for weeks, so it seemed a sure thing Undertaker would answer with less than a week before the event, on the "go-home" show.
"I hate saying this, but I was wrong," Cena said. "I was wrong because we're out of time. And there's still no answer. So I was wrong. In this case because we just have no more time left. Silence means no. No Undertaker."
Cena said that he would not go into WrestleMania with his head down. Instead, he'll go to the event as a fan and enjoy the show. Cena said Michael Cole suggested that Cena join a battle royal or tag team match, but Cena said he didn't earn it (and besides, what is he, a midcarder?). Cena said he wouldn't take a spot from a full-time superstar (though he will take one from two of them alongside The Undertaker, apparently.
Cena talked about how his life is changing, with movie deals and opportunities outside of WWE. With no Undertaker, perhaps it's a sign that Cena should move on? As the crowd chanted for Undertaker, Cena said he'll be proud to go to WrestleMania as a fan, praising Seth Rollins and Finn Balor, as well as Daniel Bryan's return, AJ Styles, and even Rusev and Elias. Cena also expressed excitement for "not just one, but all of the women's matches at WrestleMania, because the women's division continuously proves that success is not based on gender."
Then, Cena apologized on behalf of The Undertaker for failing to give the fans what they deserved. But Cena realized that though he'd given it his best shot in past weeks, Atlanta had yet to try to "summon" The Undertaker. So Cena taunted and riled up the crowd for one more try, demanding they cheer as loudly as possible.
And so they did. They cheered. They changed. But still, nothing happened. Cheers turned to boos, as Cena said, "You hear that, Undertaker? That's four weeks straight of an entire audience, people around the world, pouring their hearts out for you. And you don't have the common courtesy to do a damn thing."
"The second you ignore these people," Cena said, "you are a dead man walking."
"It's obvious that you left your hat in the ring, but it's clear to everyone here that you left your balls at home," he continued. The crowd actually chanted for Cena. They love a good balls reference. Cena's music played, and he left the ring. He made his way up the ramp as the announcers acted disappointed. The show segued into a recap of events from earlier in the night, and went to a commercial break.
And that was it. So no Cena vs. Undertaker at WrestleMania? All that buildup for nothing?
Or will we just have to tune into Smackdown Live tomorrow?
---
---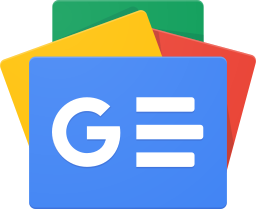 Stay up-to-date and support the site by following Bleeding Cool on Google News today!