WETA Digital Releases 'Alita: Battle Angel' BTS Featurette
Last night, the world premiere of Fox's Alita: Battle Angel happened simultaneously across the globe. There was the big red carpet event in London, but scores of public and press screenings took place in the US.
Following the US screenings, there were two added scenes post-credits (which changes what our own Rich said about there being no mid or post credits, but this probably won't be the case for the normal theatrical release). One, was a Q & A with the cast and crew of the film, peppered with questions from Twitter and other social medias. We're hoping it gets released, because some of the answers are interesting.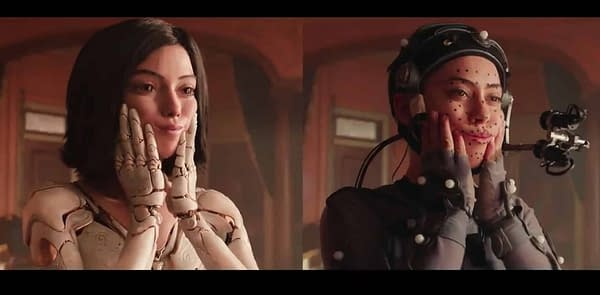 The other video was a featurette from WETA Digital, showing just how far mocap has come:
Synthetic action (as producer John Landau calls it) is really the perfect way to describe the incredible visual aspects of the film.
Alita: Battle Angel hits theaters on February 14th 2019.