What goes around comes around. That seems to be the lesson WWE superstar Roman Reigns is learning after losing to Bobby Lashley at Extreme Rules on Sunday. Lashley beat Reigns with his own finishing move, the spear, but it was more than bragging rights that Lashley laid to claim to. Lashley took to Twitter Monday to post:
I came into your yard and took it over. There's a new big dog. #ExtremeRules

— Bobby Lashley (@fightbobby) July 16, 2018
Bobby Lashley's appropriation of Reigns's nickname echoes Reigns's own theft of The Undertaker's "this is my yard" catchphrase after defeating the Phenom at WrestleMania two years ago. Will Lashley's fans also begin responding to his tweets with "YASS KING?" We'll have to wait and see on that one.
Of course, Lashley declaring himself the "new big dog" could have other implications for WWE fans. Long have the fans resisted WWE's attempt to push Roman Reigns as "The Guy" in WWE, but will they be willing to accept Lashley any more than Reigns? Sure, Lashley has an accomplished amateur wrestling background and the physique of a Teenage Mutant Ninja Turtle, but he lacks personality and is potentially the worst actor on the WWE roster when it comes time to deliver a promo, which is really saying something.
Perhaps it's all part of WWE's plan to finally get fans to cheer Roman Reigns. After a few weeks of Lashley stumbling emotionlessly through 20-minute-long Monday Night Raw opening promos, fans will surely be begging for the real Big Dog to reclaim his spot.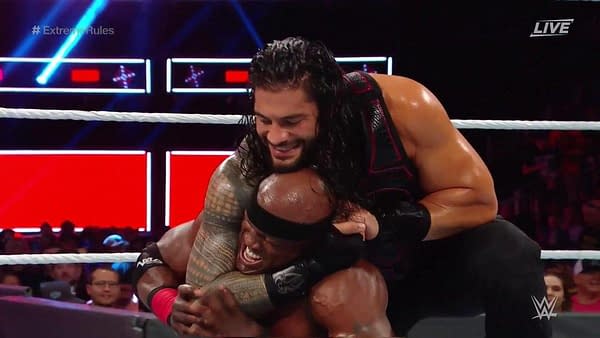 Enjoyed this article? Share it!