Acclaimed Actor/Playwright/Director Sam Shepard Dies At 73
Variety is reporting that acclaimed actor, screenwriter and director Sam Shepard has passed away at age 73, following complications from his battle with amyotrophic lateral sclerosis (Lou Gehrig's disease). A spokesperson for Shepard's family confirmed that the actor/screenwriter/director died on Thursday at his home in Kentucky.
Born Samuel Shepard Rogers III but known professionally as Sam Shepard, Shepard's artistic career would span over 50 years and would include f4 plays as well as several books of short stories, essays, and memoirs. Shepard would earn the Pulitzer Prize for Drama in 1979 for his play Buried Child. He was nominated for an Academy Award for Best Supporting Actor for his portrayal of pilot Chuck Yeager in 1983's The Right Stuff. Shepard would go on to receive the PEN/Laura Pels International Foundation for Theater Award in 2009 as a master American dramatist.
Since 2000, Shepard showed as much diversity in his role selection as he did in his writing, starring in films such as: Black Hawk Down, The Notebook, Charlotte's Web, August: Osage County, and Midnight Special.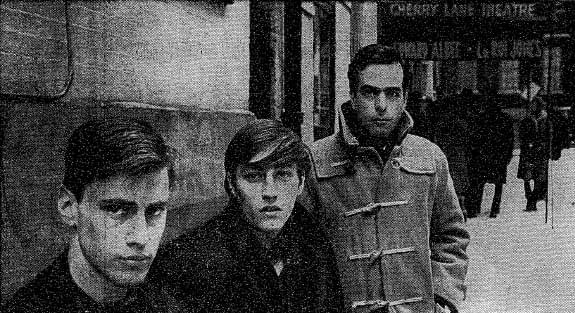 Shepard is survived by his three children, Jesse, Hannah, and Walker Shepard; and by his two sisters, Sandy and Roxanne Rogers.
What follows is an incredible reading that Shepard performed of his own work at Trinity College Dublin in 2012, the night before he would receive an honorary degree from the college; and three favorite quotes from Shepard about the writing process:
"When you write a play, you work out like a musician on a piece of music. You find all the rhythms and the melody and the harmonies and take them as they come."

"I'm a great believer in chaos. I don't believe that you start with a formula and then you fulfill the formula. Chaos is a much better instigator, because we live in chaos – we don't live in a rigorous form."

"I feel very lucky and privileged to be a writer. I feel lucky in the sense that I can branch out into prose and tell different kinds of stories and stuff. But being a writer is so great because you're literally not dependent on anybody."