Posted in: American Gods, Current News, Editor's Picks TV News, Movies, Starz, TV, YouTube | Tagged: american gods, bilquis, books, bryan fuller, cable, drama, easter, Emily Browing, fantasy, gillian anderson, gods, HRL, ian mcshane, kristin chenoweth, Laura, laura moon, media, michael green, Mr. Nancy, Mr. Wednesday, neil gaiman, new gods, novels, old gods, orlando jones, ricky whittle, season 2, shadow, Shadow Moon, Spring, starz, streaming, television, tv, wednesday, yetide badaki
---
American Gods Season 2: Will Easter Get a Passover? Coming off a first season that was incredibly well received by both fans and critics alike, it seemed a foregone conclusion that Starz's American Gods would be able to clear the "sophomore slump" hurdle with room to spare. When the shocking news broke this week that showrunners Bryan Fuller and Michael Green would be departing the series over budget issues with production company Fremantle, fans were left wondering if someone stole the show's lucky gold coin. Now comes word that the goddess Easter and Broadway star Kristin Chenoweth (Pushing Daises, Wicked) isn't sure if she'll be back for the second season, let alone what level of involvement she might have going forward.
Speaking to Variety from the red carpet at the TrevorLive LA gala, where she was being recognized for her work towards greater LGTBQ visibility, Chenoweth admitted that she was "devastated" to hear that Fuller and Green were leaving. For Chenoweth, the news had an even deeper meaning as Fuller was responsible for getting the singer/actress to join the close-knit cast; a cast that's still dealing with the fallout:
"Bryan asked me to come on board. The cast, we all talk to each other and they're getting together tonight, so we'll see what happens next."
As for her returning to the role of Easter, Chenoweth also admits that she's as much in the dark as fans are; at least until the position of showrunner is filled:
"When Bryan was the showrunner, I was coming back for several episodes, but I don't know now. It depends on who it is and if they think I add value or not."
Though Chenoweth spoke openly to a reporter about her thoughts, she's not the first cast member to respond directly (or indirectly) to the behind-the-scenes shakeup. Gillian Anderson took to Instagram to post a photo from the set of The X-Files, but made a slightly ominous reference to her role as the new god Media and tagged Fuller in the post. Ricky Whittle (Shadow Moon) retweeted his Instagram post expressing his best wishes and thanks to Fuller/Green while also reassuring fans that the show would literally go on; a similar message expressed by Orlando Jones (Mr. Nancy) through his choice of retweet:
---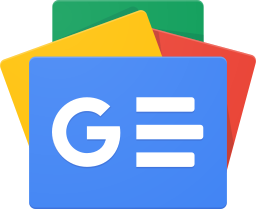 Stay up-to-date and support the site by following Bleeding Cool on Google News today!