HBO's Twitter, Facebook Accounts Latest Victims Of Hacker Attacks Proving the adage that sometimes "bad things happen in threes," the perils of HBO continued Wednesday night as hackers gained access to a number of the cable giant's Facebook and Twitter accounts. This latest hack follows-up a less-than-stellar two weeks for HBO: previously, hackers data-dumped unaired episodes and scripts for Game of Thrones, Ballers, and many more in an extortion attempt; and on Wednesday, it was reported that the newest episode of Thrones was mistakenly released online by two of HBO's international offices. Hacker OurMine took control of the @hbonow, @HBO and @GameOfThrones at approximately 11 pm ET Wednesday night, offering HBO a "friendly reminder" that the network needs to increase its level of cybersecurity. The company's Thrones Facebook page was also attacked with posts urging everyone to get on social media and get #HBOHacked trending.
The tweets and posts were removed immediately once the cabler gained back control of their accounts, and an HBO spokesman said "we are investigating" the social media hack. OurMine has a reputation for exploiting companies' social media accounts, including Netflix and YouTube; as well as several social media accounts belonging to Facebook CEO Mark Zuckerberg and Google CEO Sundar Pichai. The hacker is not believed to be connected with the data breach/hack of HBO emails and episodes of several shows from earlier this month.
For its part, HBO isn't exactly helping its cause: HBO España and HBO Nordic accidentally released Thrones' Season 7's Episode 6 episode (Beyond The Wall) online in Spanish and Nordic territories for on-demand viewers for a full hour before it was removed. Within minutes of the episode going live, images and key plot points were being circulated via Reddit, Twitch and other streaming services.
Torrent sites are posting links to the episode faster than the government can have them removed, and a third-party source has seen the episode and confirmed that it is legitimate (and really, really good). Here is a quick snapshot from earlier this morning of a torrent site's top posts: ---
---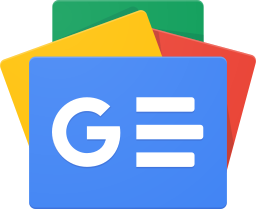 Stay up-to-date and support the site by following Bleeding Cool on Google News today!