Dragon Con 2021: Is it Too Soon for Cons to Stage a Comeback?
With less than a month until Atlanta's annual "geek week," Dragon Con (the largest and best-known fan convention known for its party atmosphere each Labor Day weekend) released their official COVID-19 guidelines. The convention had refused to release any mask mandates, attendance caps, or precautions they were taking until August 1, which is frustrating for fans trying to plan in advance, especially when the show confirmed would happen in-person at the end of May.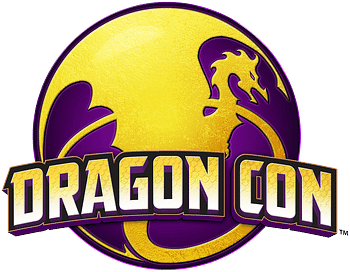 The 2020 convention was canceled, but not until July 6, when all memberships were automatically rolled over to 2021 unless attendees emailed and requested a refund. Word was the official cancellation came so late last year because insurance wouldn't have covered a cancellation if it were more than 100 days out. Whatever the reason, it appeared to many as negligence – especially owing to the fact this convention has annually drawn larger and larger crowds – in 2019, 85,000 people (aka the number of badges sold) were in attendance.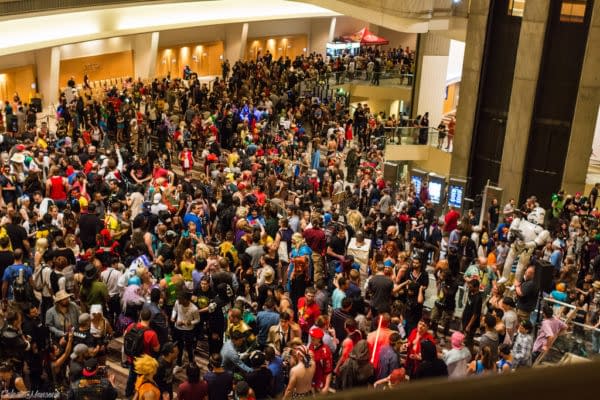 Now, the "boots on the ground" perspective are different – 85,000 people is a lot. Still, with the number of locals or regional fans who realize they don't need a badge to get a hotel room, dress in cosplay, party in the lobby, or attend photoshoots and fandom meetups (mostly partaking in the cosplay and party aspects of the convention are known for), that number is often much higher than the "official attendance" count. In 2019, actual crowds were rumored to be over 100k, though there's no way to count un-badged attendance. On Saturday night, the busiest night of the con, it's nearly impossible to navigate through the lobby and common spaces of the Marriott due to how dense the crowds are – and that's even while big events are happening like concerts, parties, and the rave – events that are all packed to ballroom capacity already with badged attendees.
Dragon Con has announced 2021 memberships are at "approximately a 50% reduction from our 2019 numbers" – which is still a crowd of roughly 42,500 people. Adding into those numbers people who are forced into honoring their hotel reservations in host hotels (or forfeiting their fully paid rooms without refund) as well as people who sneak around the badge requirement, that's a crowd of something near 50,000 at least, likely more.
In an additional effort to cap attendance, the Saturday morning parade – which consists of attendees organized by fandom and dressed in their best costumes marching down Peachtree street – will be closed to in-person viewing for the general public. The parade has always been open to the public. The convention's largest event attracts a reported 75,000 people who turn up along the parade route to witness bat mobiles driving by, Captain America cosplayers shaking hands with awe-struck kids, and even special celebrity grand marshals like Stan Lee and Billy Dee Williams.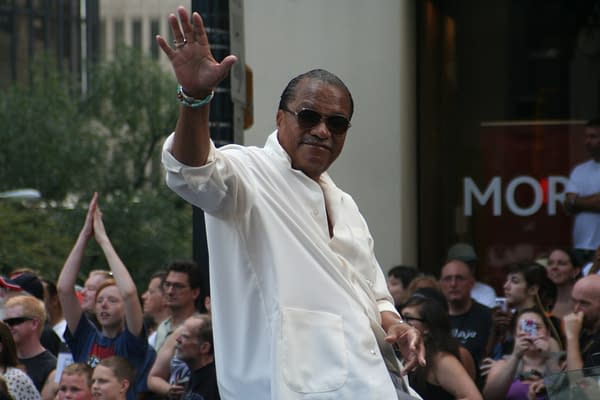 Atlanta police will be enforcing the new badge-only parade viewing in addition to the convention not selling single-day passes this year. It's different, but with the parade being in the heart of downtown Atlanta and convention-goers walking between venues among the general public (might get some funny looks in your Namor cosplay), is limiting parade attendance enough to contain the potential spread of the virus to keep it among convention attendees? Also, a side note – since the police are enforcing badges, does this mean Dragon Con is officially a government-sanctioned event? That may explain the similar responses between the convention and Georgia government when it comes to COVID prevention measures.
To call the convention organizers irresponsible seems unfair; society is eager to return to "normal," be that packing themselves into a cinema or dressing up as Loki and getting some awesome pictures in the same locations the series shot in (which is the main Dragon Con hotel, the Marriott Marquis). However, allowing this event to take place in person amid growing cases of the Delta variant infecting both vaccinated and unvaccinated people displays a remarkable lack of foresight and compassion. Every other year, nearly nobody escapes without some form of "con crud" – there are even jokes and memes about it from Dragon Con itself.
This brings up the larger point as to if conventions should return once COVID becomes a memory in our rear-view mirror. Last year, fellow writer and editor Kaitlyn brought up these points as we saw in-person conventions replaced with virtual conventions and direct studio announcements. A little over six months later, amid more high-profile events and conventions canceling in-person events again this year, the debate is not when conventions like SDCC or NYCC should return, but if they should and what they will look like once they inevitably do.
Since Dragon Con is a fan convention, meaning there are no "Hall H announcements," massive studio funded parties with champagne fountains, exclusive merch, or immersive events for the hottest shows, there's no industry oversight or studios protecting their actors and assets; it's a giant nerd party. Dragon Con has celebrity guests, sure – you can get autographs and photos from your favorite Doctor, Captain, Cylon, or Sci-fi hero, but it's about the fans. It's a place where you can dress up as your favorite obscure X-Men character, and everyone will immediately recognize you and nerd out about their superpowers with you; it's where you can sing karaoke in Klingon and not get booed off the stage at your local pub – they'll all probably be singing along; it's where you can stay up all night wandering around the halls of the Marriott Marquis having in-depth conversations about the politics of The Hunger Games and circus influences on early comic books. This convention is A-tier geek sh*t, like full-on conversations out of an early Kevin Smith movie.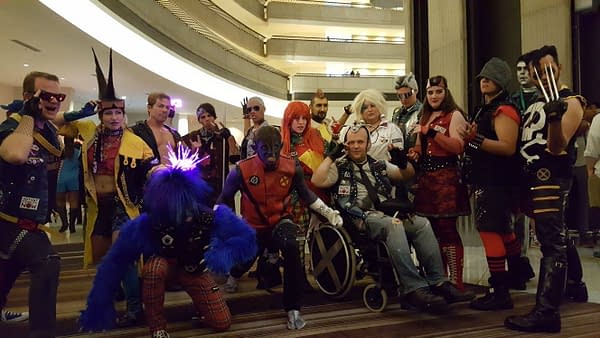 Dragon Con is more than a convention; it's a community. And that's exactly why it shouldn't put the members of its community at risk – the people attending this year are mostly the people who need that community and companionship now more than ever. They're the exact ones being put in danger with an in-person event this year. This isn't for corporate gain; it's put on by volunteers who love this Dragon Con community more than anything – and as much as corporate cons like SDCC and NYCC as well as franchise conventions like Wizard World are fun, they can easily and safely be moved online or canceled. Moving a week-long party online is not like moving a new Marvel summer film announcement online via live stream; the convention fosters connections, relationships and is responsible for bringing the geek community together. But maybe this year, not bringing everyone together is the best choice.