New Covers, Interior Art from Marvel's Dawn of X Panel at NYCC
Marvel is currently hosting the most important panel of New York Comic Con, Dawn of X, and they're showing off covers from the January issues of X-Books as well as interior art from the debut issues hitting stores in October and November, following the conclusion of HoXPoX with next week's Powers of X #6.
We've got shots of the screen at the panel for your viewing pleasure.
First up, X-Men by Jonathan Hickman, R.B. Silva, and Matteo Buffagni: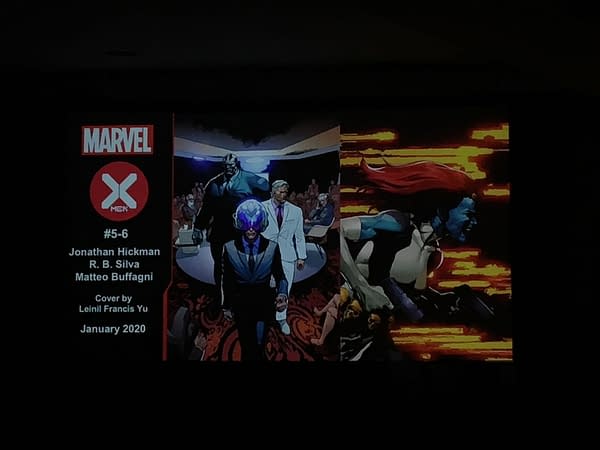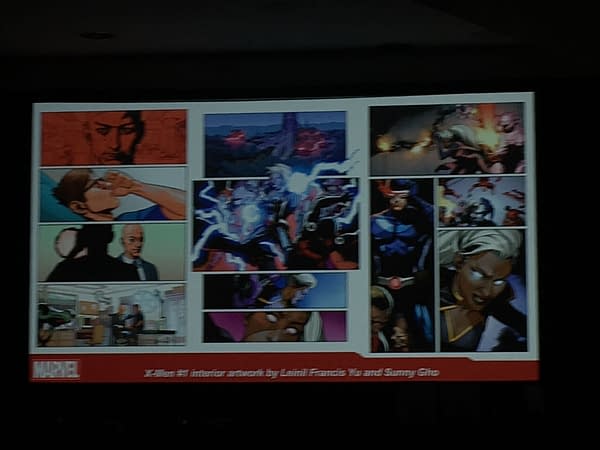 And a look at the Dawn of X decoder cards: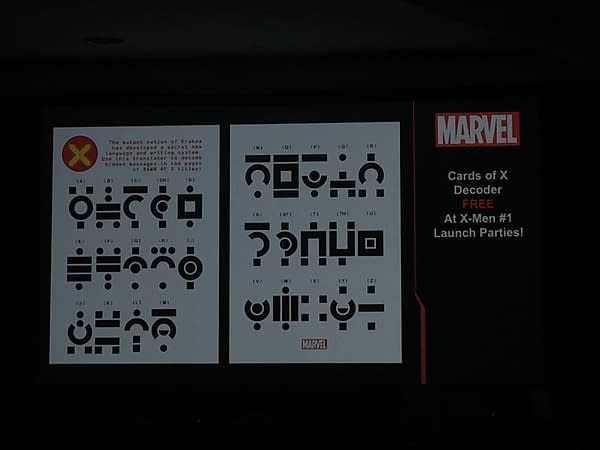 Now some covers and art from Marauders by Gerry Duggan, Matteo Lolli, and Lucas Werneck: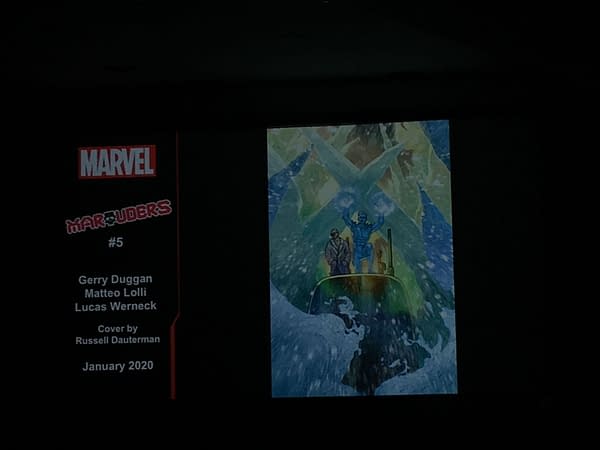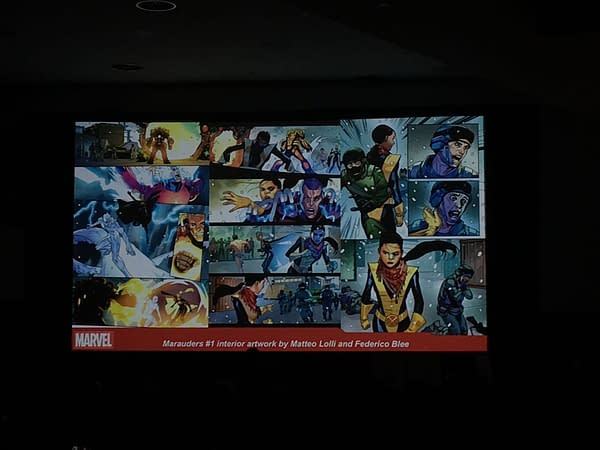 Next up, Excalibur by Tini Howard and Marcus To: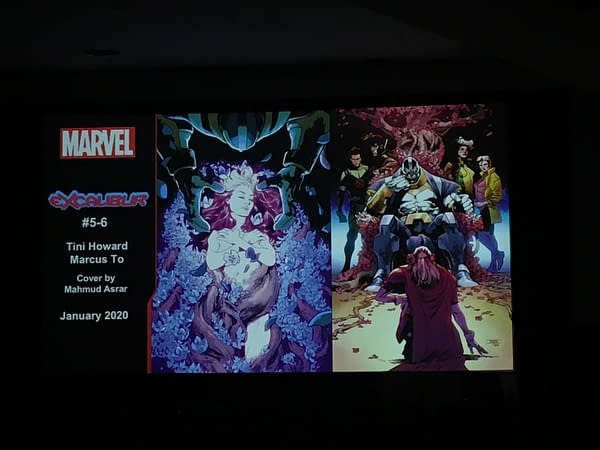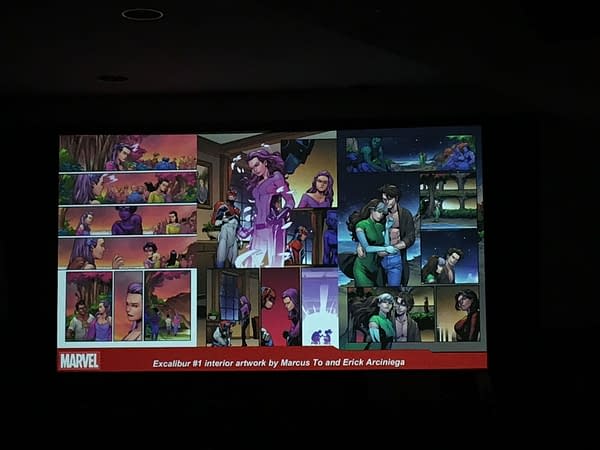 And next, X-Force, by Benjamin Percy and Joshua Cassara: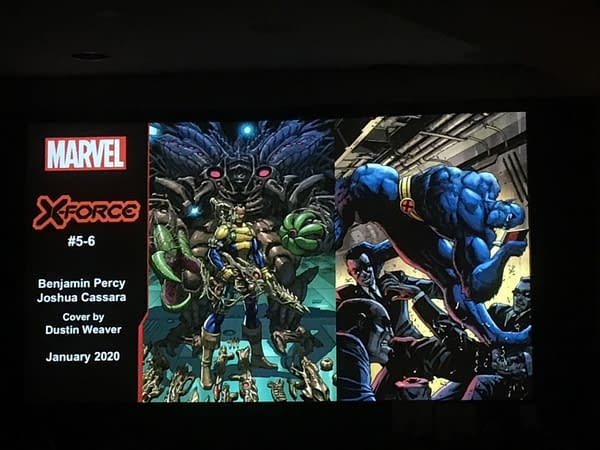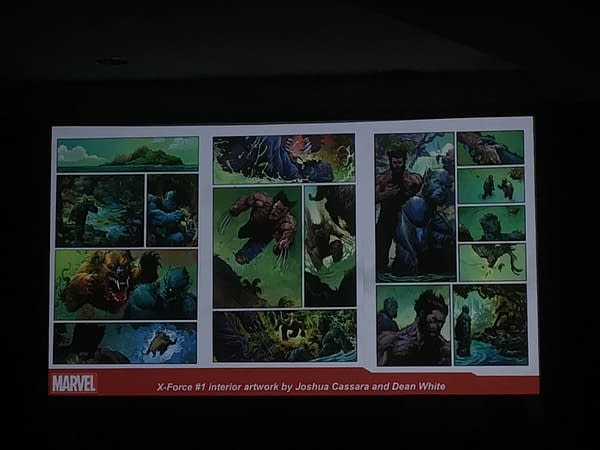 We got some more details out of Percy earlier today as well, which you can read here.
Next, New Mutants, by Hickman, Canada's favorite son Ed Brisson, and Rod Reis: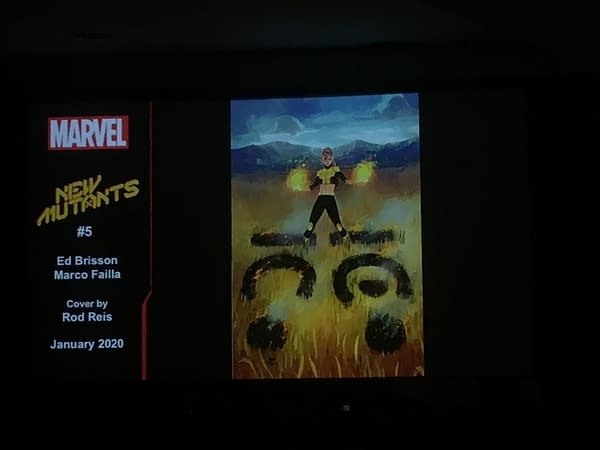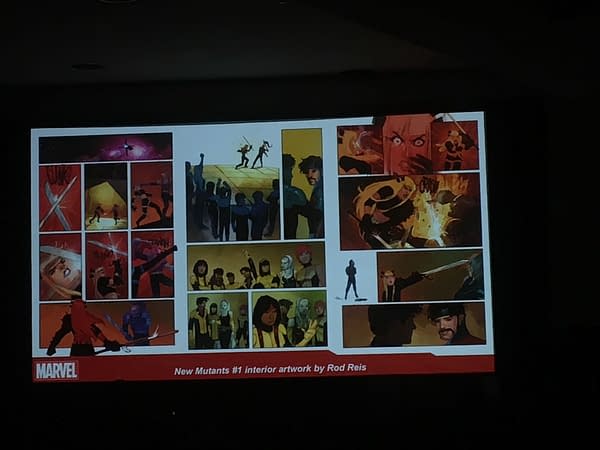 And Fallen Angels, by Bryan Hill and Szymon Kudranski: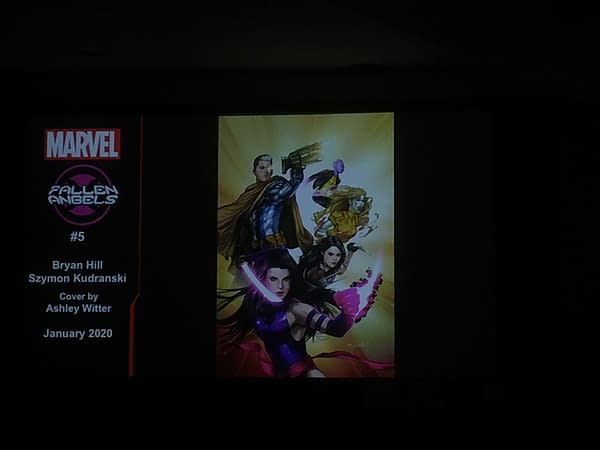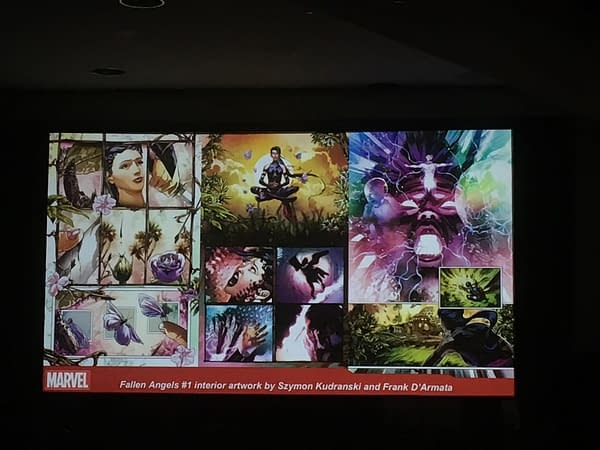 Stay tuned to Bleeding Cool for breaking updates from the Dawn of X panel at New York Comic Con, where Ace Reporter Mike Sangregorio is on the scene to send us the latest.